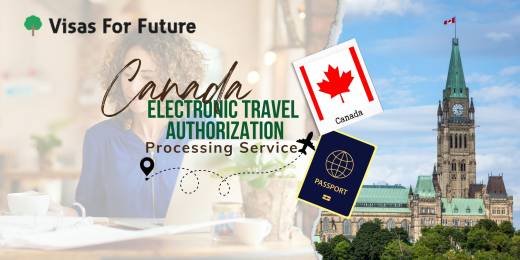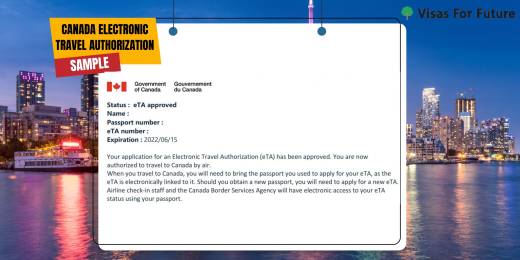 3532165712_257253ba61_o-scaled
Slide
Visa for Future Certificate

Canada Electronic Travel Authorization
Valid for 5 years from the date of issue or until the expiration date of the passport that was used for the eTA application, whichever comes first. 
Multiple-entry.
$46.70.
1 business day turnaround time.
Form validation included.
We plant a tree for every product sold.
1.2 million visas processed and 7 years of experience
---
As seen on…
---
What we're selling, the Canada Electronic Travel Authorization
You need a Canada Electronic Travel Authorization (eTA) if you are traveling to Canada for tourism, business, or transit and you have a passport from a country that does not require a visa to enter Canada. We can help you get your Canada eTA by email within 1 business day. Our service provides a Canada eTA that allows you to visit Canada multiple times for up to 5 years or until your passport expires, whichever comes first.
Nationalities for Canada eTA Online Service
The following travelers need an Electronic Travel Authorization (eTA) to board their flight to Canada:
Click here for a list of nationalities
Andorra
Australia
Austria
Bahamas
Barbados
Belgium
British citizen
British National (Overseas)
British overseas citizen (re-admissible to the United Kingdom)
British overseas territory citizen with citizenship through birth, descent, naturalization or registration in one of the British overseas territories of:

Anguilla
Bermuda
British Virgin Islands
Cayman Islands
Falkland Islands (Malvinas)
Gibraltar
Montserrat
Pitcairn Island
Saint Helena
Turks and Caicos Islands

British Subject with a right of abode in the United Kingdom
Brunei Darussalam
Bulgaria
Chile
Croatia
Cyprus
Czech Republic
Denmark
Estonia
Finland
France
Germany
Greece
Hong Kong Special Administrative Region of the People's Republic of China, must have a passport issued by Hong Kong SAR.
Hungary
Iceland
Ireland
Israel, must have a national Israeli passport
Italy
Japan
Republic of Korea
Latvia
Liechtenstein
Lithuania
Luxembourg
Malta
Mexico
Monaco
Netherlands
New Zealand
Norway
Papua New Guinea
Poland
Portugal
Romania (electronic passport holders only)
Samoa
San Marino
Singapore
Slovakia
Slovenia
Solomon Islands
Spain
Sweden
Switzerland
Taiwan, must have an ordinary passport issued by the Ministry of Foreign Affairs in Taiwan that includes the personal identification number
United Arab Emirates
Vatican City State, must have a passport or travel document issued by the Vatican.
Canada eTA exemptions:
Foreign nationals with official Canadian documents

Travelers with a valid Canadian visa.
Travelers with valid status in Canada (e.g. visitor, student, or worker) who re-enter Canada after only visiting the United States or St. Pierre and Miquelon.

Foreign nationals in the following situations

French citizens who live in Saint Pierre and Miquelon and are flying directly to Canada from St. Pierre and Miquelon.
Foreign nationals who are passengers destined to, or coming from, the United States on a flight that stops in Canada solely to refuel and have proper documents to enter the United States, or were lawfully admitted to the United States.

Foreign nationals who are passengers on a flight that makes an unscheduled stop in Canada.

Foreign nationals who transit through a Canadian airport under the Transit Without Visa or China Transit Program.
Travel and official representatives
Flight crew, civil aviation inspectors, and accident investigators who are or will be working while in Canada.
Members of the Armed Forces (not including the civilian component of the armed forces) of a country designated under the Visiting Forces Act coming to Canada to carry out official duties.
Diplomats accredited by the Government of Canada.
Documents required
Special conditions for entry
An eTA doesn't guarantee entry to Canada. When you arrive, a border services officer will ask to see your passport and other documents. They must convince the officer that you're eligible for entry to Canada.
Why Choose an Agent