image_2023_06_15T17_24_07_733Z
Slide
Visa for Future Certificate
India eTourist Visa Processing Service
30 days, 1 year, or 5 years duration.
Single or multiple entry.
$68.14, $96.54, or $144.64.
4-day turnaround time.
Form validation included.
We plant a tree for every visa sold.
1.2 million visas processed and 7 years of experience
---
As seen on…
---
What we're selling, the India eTourist Visa
If you want to travel to India and have one of the below passports, you need an India eTourist Visa. Our India eTourist Visa processing service will give you your India eTourist Visa in your mailbox within 4 days. We offer 30 days, 1 year, and 5 year India eTourist Visa. The 30 days e-Visa is double entry. The 1 year and 5 years e-Visa is multiple entry.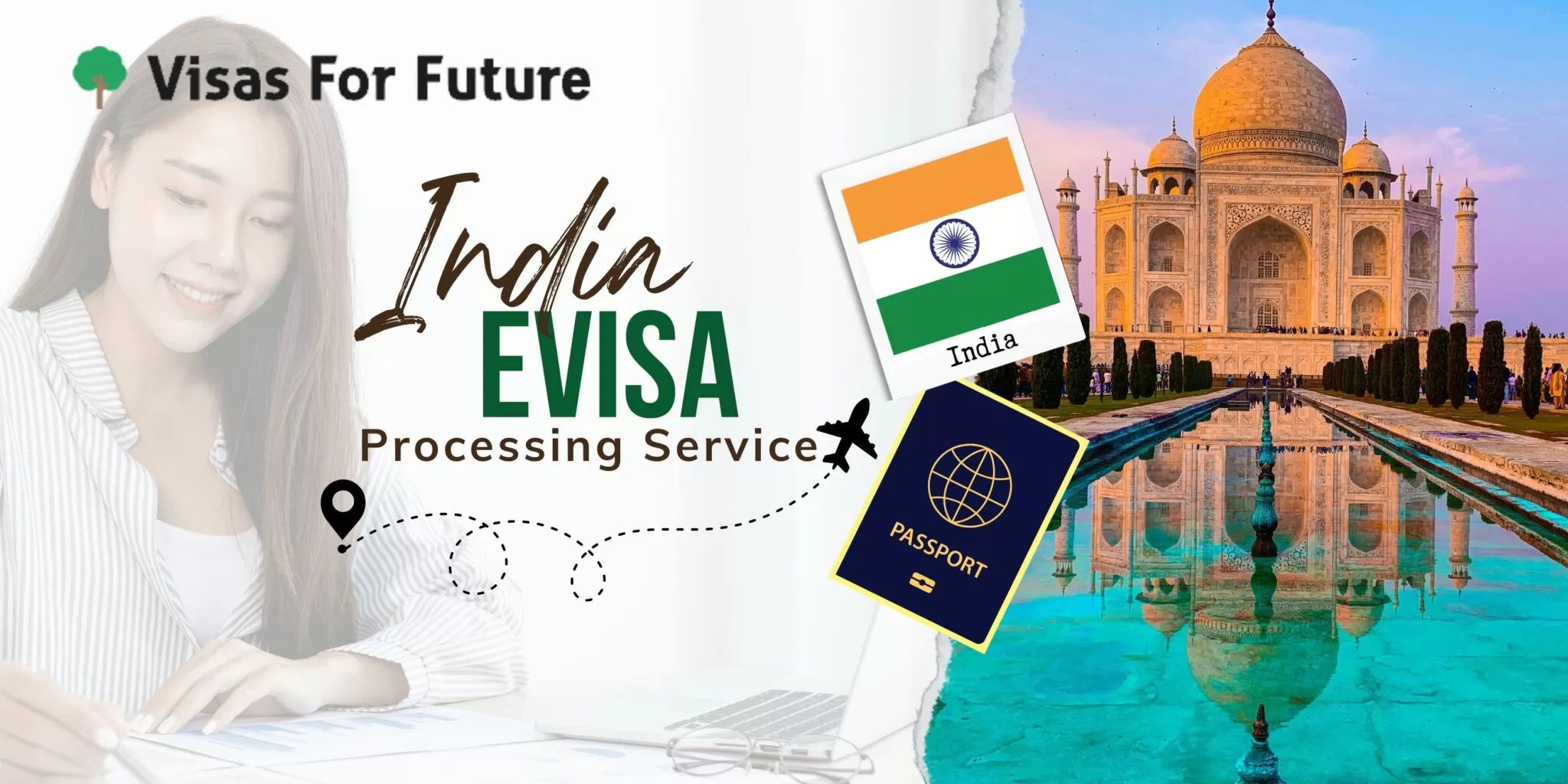 Nationalities for India eTourist Visa Online Service
People from these countries can obtain an eTourist Visa for India:
Click here for list of nationalities
Afghanistan
Albania
Andorra
Angola
Anguilla
Antigua and Barbuda
Argentina
Armenia
Australia
Austria
Azerbaijan
Bahamas
Barbados
Belarus
Belgium
Belize
Benin
Bolivia
Bosnia and Herzegovina
Botswana
Brazil
Brunei
Bulgaria
Burundi
Cambodia
Cameroon
Canada
Cape Verde
Cayman Islands
Chile
Colombia
Comoros
Cook Islands
Costa Rica
Croatia
Cuba
Cyprus
Czech Republic
Denmark
Djibouti
Dominica
Dominican Republic
East Timor
Ecuador
El Salvador
Equatorial Guinea
Eritrea
Estonia
Eswatini
Fiji
Finland
France
Gabon
Gambia
Georgia
Germany
Ghana
Greece
Grenada
Guatemala
Guinea
Guyana
Haiti
Honduras
Hungary
Iceland
Indonesia
Ireland
Israel
Italy
Ivory Coast
Jamaica
Japan
Jordan
Kazakhstan
Kenya
Kiribati
Kyrgyzstan
Laos
Latvia
Lesotho
Liberia
Liechtenstein
Lithuania
Luxembourg
Madagascar
Malawi
Malaysia
Mali
Malta
Marshall Islands
Mauritius
Mexico
Micronesia
Moldova
Monaco
Mongolia
Montenegro
Montserrat
Mozambique
Myanmar
Namibia
Nauru
Netherlands
New Zealand
Nicaragua
Niger
Niue
North Macedonia
Norway
Oman
Palau
Palestine
Panama
Papua New Guinea
Paraguay
Peru
Philippines
Poland
Portugal
Romania
Russia
Rwanda
Saint Kitts and Nevis
Saint Lucia
Saint Vincent and the Grenadines
Samoa
San Marino
Saudi Arabia
Senegal
Serbia
Seychelles
Sierra Leone
Singapore
Slovakia
Slovenia
Solomon Islands
South Africa
South Korea
Spain
Sri Lanka
Suriname
Sweden
Switzerland
Taiwan
Tajikistan
Tanzania
Thailand
Togo
Tonga
Trinidad and Tobago
Turks and Caicos Islands
Tuvalu
Uganda
Ukraine
United Arab Emirates
United Kingdom
United States
Uruguay
Uzbekistan
Vanuatu
Vatican City
Venezuela
Vietnam
Zambia
Zimbabwe
Documents required
The documents required for an India eTourist visa are as follows:
A valid passport with at least 6 months validity1
A scanned or photographed copy of your passport
A recent passport-sized photo
Previous Indian visa if any
A proof of accommodation in India, such as hotel booking or invitation letter from a host
A contact person in India
Why Choose an Agent