3532165712_257253ba61_o-scaled
Kenya Transit Visa Sample
Slide
Visa for Future Certificate
Kenya Transit Visa Processing Service
2 days duration.
Single entry.
$72.80 fee.
3 business days turnaround time.
Form validation included.
We plant a tree for every visa sold.
1.2 million visas processed and 7 years of experience
---
As seen on…
---
What we're selling, the Kenya Transit Visa
If you are traveling through Kenya to other places and staying for no more than 72 hours, you need a Kenya Transit Visa. Our processing service will give you your Kenya Transit Visa within 3 business days. However, if you are not leaving the airport and just changing flights, you don't have to apply for a Transit Visa.
Nationalities for Kenya Transit Visa Online Service
All passengers in transit through Kenya arriving and leaving by the same aircraft or transferring to another aircraft and who do not leave the international transit lounges at the international airports in Kenya.
Documents required
A valid passport
A passport photo size
Why Choose an Agent
Our visa forms are easy and simple.
We validate your application.
We answer your questions.
We plant a tree!
How to order
Fill out the application form.
Submit payment.
Answer intake questions.
Receive your Kenya Transit Visa within 3 business days!
How we're different
We'll plant a tree for every product sold. Our vision is to support communities and the environment by offering services to the public. For every product sold, we'll plant a tree. We do this with local help to support local economies and communities. This is in opposition to mass tourism, which sucks the soul out of destinations. This is also in opposition to greedy international corporations, whose only concern is shareholder profit.
We do this with the help of One Tree Planted. A portion of every purchase goes to a reforestation or urban forestry project.
We hope that, by succeeding, we can have a future that we hope for, not dread.
Rule and Regulation
The Kenya Transit Visa is regulated by the Immigration Act (Cap. 128) of Kenya, which provides for the regulation and control of immigration, the entry and residence of aliens, the registration of aliens, and related matters.
Deliverables
When you order the Kenya Transit Visa processing service from us, you will receive the following:
Kenya Transit Visa
For every person you order for, we will give you the Kenya Transit Visa.
Tree planting certificate
For every order, we will plant a tree. The certificate thanks you for your contribution and gives you details on which reforestation project you supported.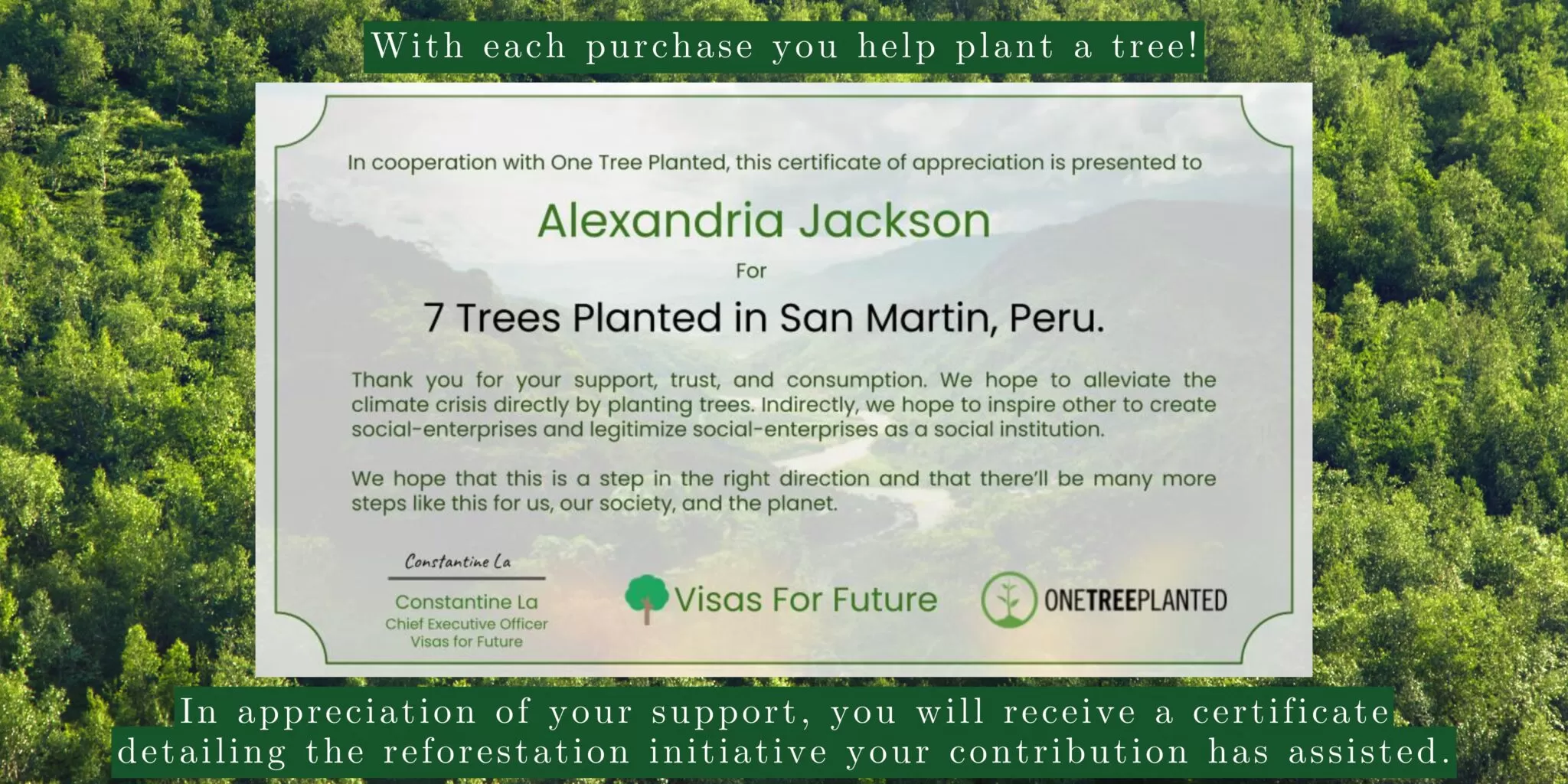 FAQ
Do I need a visa to transit through Kenya?
Yes, you need a Kenya Transit Visa if you are transiting through Kenya.
Is a transit visa required for a layover?
Whether you need a transit visa or not depends on the country you are transiting through, the duration of your layover, and your nationality.
Can I get a transit visa at Nairobi airport?
No, you cannot get a transit visa at Nairobi airport. A transit visa for Kenya is not a visa on arrival. You need to apply for it online before you travel to Kenya.
How much is the e-visa fee for Kenya?
Visas for Future offers e-visa for Kenya processing for $116.81 for Single Entry, and
$164.82 for Multiple-Entry.
I have additional questions about my travel itinerary and required documents.