Once inside the portal, applicants are guided through a series of steps to provide essential information, including personal details, passport information, travel itinerary, purpose of visit, and other relevant information. Additionally, applicants are required to upload supporting documents, such as a recent passport-sized photograph, a scanned copy of their passport, travel itinerary, proof of accommodation, and other documents specific to their visa category.
The Jamaica Visa Online Application system offers the convenience of completing the application at any time, from anywhere with an internet connection. After completing the form and uploading the necessary documents, applicants typically make the required payment for the visa application fee, if applicable.
Using the Jamaica Visa Online Application system expedites the process by eliminating the need for physical paperwork and in-person visits. Once the application is submitted, applicants are often provided with a confirmation receipt and a reference number, which they can use to track the progress of their application.
Our visa forms are easy and simple.
We validate your application.
We answer your questions.
We plant a tree!
---
What We're Offering
If you want to travel to Jamaica you need a Jamaica C5 Form. Our Jamaica C5 Form processing service will give you your Jamaica C5 Form in your mailbox within 24 hours. The Jamaica C5 Form is a mandatory requirement for all travelers visiting Jamaica via air including children & babies.
Required for all traveler visiting Jamaica via air.
Does not replace a visa, if you require one.
$36.45 fee.
1 day turnaround time.
Form validation included.
We plant a tree for every product sold.
---
How to order
Fill out the application form.
Submit payment.
Answer intake questions.
Receive your Jamaica C5 Form in 1 day!
---
Join us and plant a tree!
Solving the most urgent environmental problems requires teamwork! That's what motivated us to partner with One Tree Planted, a non-profit organization that aims to make it simple for anyone to help the environment by planting trees.
We plant a tree for every product sold. Our vision is to support communities and the environment by offering services to the public. For every product sold, we'll plant a tree. We do this with local help to support local economies and communities. This is in opposition to mass-tourism, that sucks the soul out of destinations. This is also in opposition to greedy international corporations, whose only concern are shareholder profit.
We do this with the help of One Tree Planted. A portion of every purchase goes to a reforestation or an urban forestry project. We hope that, by succeeding, we can have a future that we hope for, not dread. You can help us, by voting with your consumption. Buy a visa from us, to plant a tree.
Our tree planting projects follow these guidelines:
They aim to create green spaces, protect wildlife, store carbon, improve farming or benefit communities.
They plant at least 10,000 trees.
They use a variety of native plants that fit the local environment.
They engage and empower the local people.
They draw on the knowledge and skills of experts or professionals in reforestation fields.
They leave the trees planted for nature and not for profit.
They track and care for the trees planted to ensure around an 80% survival rate.
---
FAQ
Can I apply for other people too
Yes, you can apply for the Jamaica C5 form for other people too, as long as you have their personal and travel information.
What happens if my flight is delayed?
You do not need to reapply for the Jamaica C5 form if your flight is delayed. The C5 form is valid for 7 days after issued.
Do I need a COVID-19 test to enter Jamaica?
Yes, you need a COVID-19 test to enter Jamaica even if you are vaccinated. You will still need to present a negative COVID-19 test, taken within three days of your arrival.
I have additional questions about my travel itinerary and required documents.
Learn more about Jamaica Visa Online Application
Table of Contents
What is a Visa?
A visa is a conditional authorization granted by a nation to a foreign individual, allowing them to enter, reside within, or exit its borders. It's an official endorsement placed in a foreigner's passport by the visiting country's embassy or consulate, signifying consent to enter and remain in the country for a specified period.
Various visa types exist, each with distinct prerequisites. Common visa categories encompass:
Tourist Visa: Issued for tourism purposes, permitting a stay of around 90 days in the host country.
Business Visa: Granted for business-related visits, allowing a stay of up to approximately 180 days.
Student Visa: Intended for academic pursuits, enabling the holder to remain in the country for their study duration.
Work Visa: Designed for employment opportunities, facilitating the holder's stay for the employment tenure.
Visa requirements vary based on the destination and visa category. However, typical prerequisites include:
Valid passport
Completed visa application form
Recent passport-style photo
Evidence of onward travel
Proof of financial means
Invitation letter (if applicable)
The visa application procedure can be time-consuming, yet it's crucial to remain patient and adhere to the visa officer's instructions. For clarity, don't hesitate to seek clarification from the visa officer.
It's worth noting that visa procedures can change abruptly. Therefore, it's prudent to verify the latest visa requirements from the respective country's embassy or consulate before initiating your application.
What is Jamaica Policy?
The term "Jamaica Policy" encompasses a broad scope, potentially referring to various directives and guidelines relevant to Jamaica as a nation. The specific context can span governmental actions, economic strategies, societal principles, international relations, or specific mandates established by Jamaican authorities.
Key policy areas in Jamaica include:
Visa Policy: Jamaica enforces diverse visa requirements for incoming travelers. The prerequisites hinge on the traveler's country of origin.
Immigration Policy: Jamaica's immigration policy governs entry and residency, prioritizing national security and the contribution of individuals to the country.
Foreign Investment Policy: Jamaica's foreign investment policy aims to attract external investments to stimulate job creation and enhance the nation's economy.
Trade Policy: Jamaica's trade policy regulates imports and exports, safeguarding domestic industries and ensuring fair treatment in global trade.
Tax Policy: Through its tax policy, Jamaica collects revenue from citizens and businesses to finance government activities and provide essential services.
These policies collectively shape Jamaica's governance, economic growth, societal well-being, international engagements, and fiscal management. The paraphrased content encapsulates the comprehensive range of meanings the term "Jamaica Policy" can encompass, contingent on the specific context.
How can I get a visa for Jamaica?
Here at Visas for Future, we offer service for Jamaica Entry Form (C5 Form), just follow the steps:
Step1: Visit the official website of Visas for Future
Step 2: Answer some questions related to your health condition and exposure to COVID-19.
Step 3: Review and confirm your information and submit the form.
Step 4: You will receive a confirmation email from Visas for Future with the Jamaica Entry Form (C5 Form) that contains your data.
These are some of the main aspects of applying for how to fill out C5 form Jamaica Entry Form.
Jamaica Declaration Form (C5 Form) Cost:
Here at Visas for Future, we offer service for Jamaica Declaration Form (C5 Form). Prices for the Jamaica Declaration Form (C5 Form) is $36.45. Turnaround time is 24 hours.
How to Make an Appointment for a Jamaican Visa
To schedule a Jamaica visa appointment, a series of organized steps are essential. Here's a comprehensive guide on how to proceed:
Check Visa Requirements: Begin by confirming that you fulfill the eligibility criteria and possess all the necessary documents required for your visa application.
Visit Official Website: Navigate to the official website of the Jamaican embassy or consulate where you intend to submit your visa application. Locate the section dedicated to visa services.
Choose Visa Type: Determine the appropriate visa category based on your visit's purpose, whether it's tourism, business, study, or work.
Complete Online Application (if applicable): If necessary, fill out the online visa application form as per the provided guidelines.
Create an Account (if applicable): If the portal requires it, establish an account, providing accurate personal details and creating login credentials.
Select Appointment Date: Access the visa appointment scheduling segment and select an available date and time for your appointment, often through a displayed calendar.
Enter Personal Details: Enter your accurate personal information, encompassing full name, contact details, passport specifics, and the purpose of your travel.
Confirm and Pay (if applicable): Confirm your appointment selection and, if required, make the visa fee payment through the designated process on the website.
Download Confirmation: Upon confirmation, download and print the appointment confirmation document, as this will be necessary to present during the appointment.
Prepare Documents: Gather all required documents, including the appointment confirmation, completed visa application, passport, photographs, financial proof, travel plans, and any additional requested materials.
Attend Appointment: On the scheduled date and time, appear at the chosen Jamaican embassy or consulate for your visa appointment, ensuring you have all necessary documents with you.
Submit Application: During the appointment, provide the consular officer with your visa application and any requested supplementary information.
Interview (if applicable): Prepare for an interview if the officer requires further clarification regarding your application.
Payment (if not previously paid): If the visa fee wasn't paid online, be prepared to make the payment during the appointment, following the specific payment process outlined by the embassy or consulate.
Receive Receipt: Upon payment, collect a receipt as evidence of payment and for your records.
Await Processing: Following the submission, patiently await the visa processing period to receive a decision on your application.
It's important to note that instructions and stipulations can differ among various Jamaican embassies or consulates. Rely on the official website of your selected embassy or consulate for the most accurate and up-to-date information.
Documents Needed for a Jamaica Visa Appointment
To initiate a Jamaica visa application, several documents are essential to validate your identity, nationality, and travel intentions. The prerequisites may fluctuate based on your country of origin, visa type, and intended stay duration. However, the typical documents required encompass:
Valid Passport: An acceptable travel document, valid for at least six months after your intended departure date from Jamaica.
Completed Visa Application Form: A fully filled and signed visa application form, accessible for download on the official website.
Recent Passport-Sized Photos: Two recent, color passport photos with a white background.
Invitation Letter: If relevant, a letter of invitation from a person or entity in Jamaica.
Round-Trip Ticket or Itinerary: Proof of your travel dates and details via a copy of your round-trip ticket or itinerary.
Proof of Funds: Evidence of sufficient finances to cover your expenses during your Jamaican stay, which can include bank statements, pay slips, or tax returns.
Accommodation Proof: Verification of your accommodation arrangement in Jamaica, supported by hotel reservations, rental agreements, or correspondence from friends or family.
Travel Insurance: A document validating your travel insurance coverage for medical emergencies and repatriation.
Fee Payment Receipt: Obtainable from the Jamaican embassy or consulate, confirming the payment of relevant fees.
What to Expect at a Visa Appointment in Jamaica
A Jamaica visa appointment involves presenting your visa application and relevant documents to the Jamaican embassy or consulate in your country of residence. During this process, you will also engage in an interview with a visa officer, who will inquire about personal details, travel arrangements, and the purpose of your visit. This appointment is pivotal for acquiring a Jamaica visa, obligatory for citizens of specific nations wishing to travel to Jamaica.
To adequately prepare for your Jamaica visa appointment, consider the following steps:
Check Visa Necessity: Depending on your nationality, intended visa type, and stay duration, you might be exempt from visa requirements or eligible for a different visa category. Verify your visa needs on the official website.
Select Embassy or Consulate: Choose the Jamaican embassy or consulate that aligns with your place of residence or jurisdiction. The list of embassies and consulates can be found on their official website.
Book Appointment: Schedule your visa application appointment approximately 4-6 weeks in advance, considering seasonal fluctuations and application volume. Book your slot online, via phone, or through email, based on embassy or consulate procedures.
Document Preparation: Collate the necessary documents alongside your visa application form. These might include your passport, photographs, travel plans, accommodation proof, financial substantiation, travel insurance, and supportive documents for your travel purpose. Refer to the official website for the full list of required documents.
Pay Visa Fee: As part of your application submission, a non-refundable visa fee is typically required. The fee amount might vary due to exchange rates and visa type. Some applicants might be exempt or eligible for a reduced fee.
Attend Interview: On the scheduled day, present yourself at the chosen embassy or consulate to submit your application and documents. Participate in an interview where you'll address questions about personal details, travel intentions, and the reason for your visit.
Await Decision: Following the interview, embassy or consulate staff will process your application. The processing duration can vary due to application volume and seasonal influences. While the decision usually takes around 15 days, certain cases might extend the timeline.
Collect Passport and Visa: If approved, you'll receive notification to collect your passport and visa sticker. Ensure the information aligns with your travel plans. In case of denial, you'll receive a letter clarifying the reasons and outlining appeal rights.
It's vital to remember that precise steps and details can differ among various Jamaican embassies or consulates. Always refer to the official website and follow their guidance for accurate and up-to-date instructions.
Jamaica Visa Appointment Cost
The cost of a Jamaica visa appointment varies based on your nationality and the specific type of visa you're seeking. To ascertain the precise visa application fees, visit the official website of the Jamaican embassy or consulate in your country.
Examples of Jamaica visa application fees include:
Tourist visa: The fee is US$100 for adults and US$50 for children aged under 12.
Business visa: The fee is US$150 for adults and US$75 for children aged under 12.
Student visa: The fee is US$200 for adults and US$100 for children aged under 12.
Work visa: The fee is US$250 for adults and US$125 for children aged under 12.
What Is Jamaica C5 Form?
The Jamaica C5 Form is an obligatory passenger declaration document required from all travelers entering Jamaica, regardless of their nationality or purpose of visit. The form can be completed either online before travel or upon arrival at the airport.
The C5 Form collects essential traveler information like name, address, passport number, and flight details. Additionally, it queries about the traveler's luggage and any items they're bringing into Jamaica. Customs and immigration authorities use this form to assess travelers and prevent the import of prohibited items.
This form plays a crucial role in Jamaica's immigration procedure, ensuring the safety and lawful entry of individuals. Completing the C5 Form streamlines the entry process and contributes to a smoother journey to Jamaica.
Key points to remember about the Jamaica C5 Form include:
Online Submission: The form can be filled out online through visasforfuture.com.
Required Information: Travelers need their passport number, flight details, and contact particulars.
Luggage and Goods: Information about luggage and imported goods must also be provided.
Validity: The C5 Form is valid for one year.
Presentation at Entry: Travelers must present the C5 Form to customs and immigration officials upon arrival.
Entry Denial: Failure to possess a valid C5 Form could result in denial of entry to Jamaica.
Ensuring compliance with the Jamaica C5 Form requirement is crucial for a hassle-free entry and stay in the country.
What is Jamaica?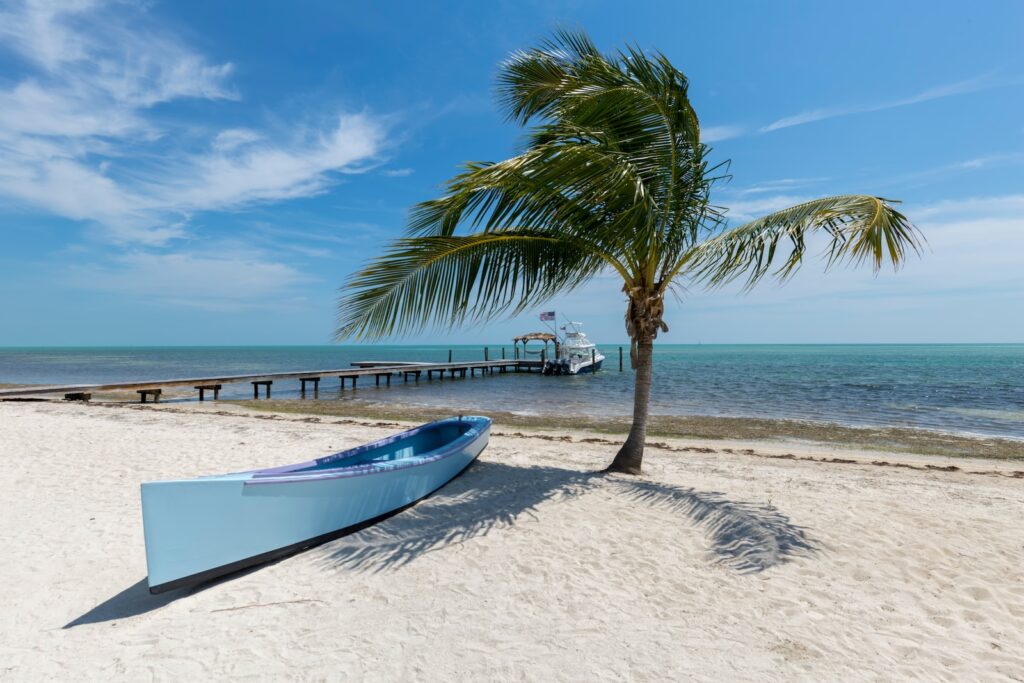 Jamaica is a country situated on an island in the Caribbean Sea. It holds the distinction of being the third-largest island within the Greater Antilles, positioned to the south of Cuba and west of Hispaniola, which encompasses Haiti and the Dominican Republic. Jamaica is celebrated for its remarkable natural scenery, vibrant cultural traditions, and intricate historical legacy.
The capital city of Jamaica is Kingston, and it also stands as the largest urban center. The official language used is English, and the currency employed is the Jamaican dollar (JMD).
One of Jamaica's notable hallmarks is its diverse and distinct cultural heritage. This includes the origins of reggae music, which emerged on the island and achieved worldwide prominence through the iconic figure of Bob Marley. Additionally, Jamaica is renowned for its tropical climate, stunning beaches, lush rainforests, and the renowned Blue Mountains, where the highly regarded Blue Mountain coffee is cultivated.
The country's tourism industry plays a pivotal role, captivating visitors with its picturesque landscapes, water-based activities, historical sites, and lively nightlife. The culture of Jamaica is a fusion of influences from Africa, Europe, and the indigenous populace, producing a tapestry of customs, music, dance, and cuisine.
The historical narrative of Jamaica is marked by colonialism, slavery, and endeavors for independence. In 1962, the nation successfully gained independence from British rule and is now governed as a parliamentary democracy with a constitutional monarchy. The economy relies heavily on sectors such as agriculture, mining, tourism, and services.
To encapsulate, Jamaica is an alluring Caribbean nation celebrated for its cultural diversity, natural splendor, musical contributions, and historical significance. Its distinct character has left an enduring impact on global culture, and it continues to captivate travelers with its unique allure.
Airports in Jamaica
Sangster International Airport (MBJ): Positioned in Montego Bay, this stands as the principal and most bustling international airport in Jamaica. It plays a pivotal role as the primary entry point for travelers exploring the renowned resort areas on the island's northwestern coast, encompassing Montego Bay, Negril, and Ocho Rios.
Norman Manley International Airport (KIN): Found in Kingston, the capital of Jamaica, this airport manages both international and domestic flights. Its services are available by travelers journeying to Kingston and the southern regions of Jamaica.
Ian Fleming International Airport (OCJ): Situated near Ocho Rios, this airport is named in honor of Ian Fleming, the creator of the James Bond novels, who had ties to Jamaica. It mainly accommodates private jets and charter flights.
Tinson Pen Aerodrome (KTP): Located in Kingston, this domestic airport is tailored for smaller aircraft and regional flights.
Sangster International Airport, Montego Bay (MBJ): This smaller airport also caters to Montego Bay and its neighboring vicinities, providing supplementary options for travelers.
Negril Aerodrome (NEG): Designed for the resort town of Negril, this compact airport facilitates domestic flights and private charters.
Ken Jones Aerodrome (POT): Positioned in Port Antonio, this domestic airport caters to the eastern region of the island.
Boscobel Aerodrome (OCJ): Referred to as the Boscobel Airstrip as well, this domestic airport is situated in proximity to Ocho Rios.
Source
Jamaica's immigration regulations encompass both the departure of Jamaican citizens and the arrival of foreign nationals. Here are key insights from the findings:
Jamaica's immigration procedures are governed by legislation such as the Immigration Restriction (Commonwealth Citizens) Act (1945), Aliens Act (1946), Passport Act, Foreign Nationals and Commonwealth Citizens (Employment) Act, and The Nationality Act.
All individuals entering Jamaica are required to furnish a valid and authorized travel document that verifies their identity and nationality. While a passport is the most common and preferred travel document, other acceptable types may be acknowledged.
The need for a visa to enter Jamaica depends on your nationality. Citizens from 106 countries and territories can travel to Jamaica visa-free for tourism or business purposes, ranging from 30 days to 6 months. For 24 countries and territories, a visa can be obtained on arrival for a fee of US$100. All other citizens must secure a visa in advance from a Jamaican diplomatic mission or, in some cases, from a United Kingdom diplomatic mission. Refer to the Passport, Immigration and Citizen Agency's website for the comprehensive list of visa requirements.
In addition to a valid passport and visa (if applicable), travelers to Jamaica may be required to present further documents upon arrival. These may include a completed Immigration/Customs Declaration Form (C5 Form), a negative COVID-19 test taken within 72 hours before travel, or proof of COVID-19 vaccination. Proof of vaccination against measles, rubella, and polio may also be necessary for travelers from specific countries. Additionally, proof of adequate funds, accommodation arrangements, and a return or onward ticket are commonly requested.
For those seeking to extend their stay in Jamaica beyond the initially granted period, applying for an extension is crucial. This can be done at a Passport, Immigration and Citizen Agency office. Extension fees amount to US$100 per month or part thereof.
Individuals intending to work, study, or reside permanently in Jamaica must obtain the appropriate permit or status from the Passport, Immigration and Citizen Agency. The application process, requirements, and fees vary depending on the nature and duration of the intended activity. For detailed information on work permits, student permits, marriage exemption certificates, unconditional landing, permanent residence, and citizenship, consult the Passport, Immigration and Citizen Agency's official website.
See also
https://en.wikipedia.org/wiki/Jamaica
https://en.wikipedia.org/wiki/Visa_policy_of_Jamaica
https://en.wikipedia.org/wiki/List_of_airports_in_Jamaica
Ask a question
If you still have a question about this topic after reading the article, let us know and we'll update the article. Include your email if you want us to reply to you.
Send fan mail
We love to hear from you! If our article helped you in anyway, let us know and we'll share it with the team on our Friday meetings.
Cite this article
MLA Style
Diego, James Abel. "Jamaica Visa Online Application: Travel To Jamaica Stress Free And Plant 1 Tree!." Visas For Future, https://www.visasforfuture.com/jamaica-visa-online-application-how/. Accessed on 10 August 2023.
Chicago Style
Diego, James Abel. "Jamaica Visa Online Application: Travel To Jamaica Stress Free And Plant 1 Tree!." Visas For Future. August 10, 2023. https://www.visasforfuture.com/jamaica-visa-online-application-how/.
Related posts