You will need to fill out an application form, upload the required documents, and make the payment online. You will receive an approval letter by email that you need to print and present at the immigration office or border entry point in Uganda. You will also need to have your biometric data captured upon arrival in Uganda.
Alternatively, you can also use an authorized service provider such as VisaHQ to apply for a Uganda visa online. VisaHQ is a private company that offers visa assistance and support for travelers. You can choose from different types of visas and processing times on their website. You will need to provide the same documents as the Immigration portal, but you will also pay a service fee to VisaHQ. VisaHQ will handle your visa application and send you the approval letter by email.
Our visa forms are easy and simple.
We validate your application.
We answer your questions.
We plant a tree!
---
What We're Selling, The Uganda Tourist Visa
If you want to travel to Uganda but you're not a citizen of visa exempt countries, you need an Uganda e visa for US citizens. Our processing service will give you your Uganda Tourist Visa in your mailbox within 3 business days. We offer a single-entry e-Visa with a duration of 90 days. This visa is granted to travelers coming to Uganda for tourism, medical treatment, family visit etc. 
90 days duration.
Single entry.
$116.63 fee (including Government fee).
3 business days processing time.
Form validation included.
We plant a tree for every visa sold.
---
How to order
Fill out the application form.
Submit payment.
Answer intake questions.
Receive your Uganda e-Visa in 3 business day!
---
Join us and plant a tree!
Solving the most urgent environmental problems requires teamwork! That's what motivated us to partner with One Tree Planted, a non-profit organization that aims to make it simple for anyone to help the environment by planting trees.
We plant a tree for every product sold. Our vision is to support communities and the environment by offering services to the public. For every product sold, we'll plant a tree. We do this with local help to support local economies and communities. This is in opposition to mass-tourism, that sucks the soul out of destinations. This is also in opposition to greedy international corporations, whose only concern are shareholder profit.
We do this with the help of One Tree Planted. A portion of every purchase goes to a reforestation or an urban forestry project. We hope that, by succeeding, we can have a future that we hope for, not dread. You can help us, by voting with your consumption. Buy a visa from us, to plant a tree.
Our tree planting projects follow these guidelines:
They aim to create green spaces, protect wildlife, store carbon, improve farming or benefit communities.
They plant at least 10,000 trees.
They use a variety of native plants that fit the local environment.
They engage and empower the local people.
They draw on the knowledge and skills of experts or professionals in reforestation fields.
They leave the trees planted for nature and not for profit.
They track and care for the trees planted to ensure around an 80% survival rate.
---
FAQ
Can I apply for other people too
Yes, you can apply for a Uganda tourist visa for other people too, as long as you have their consent and their required documents.
What happens if my flight is delayed?
Your Uganda tourist visa will remain valid if your flight is delayed. The visa is valid for the number of days specified on the visa, regardless of when you arrive in Uganda. However, if your flight is delayed by more than the number of days on your visa, you will need to apply for an extension at the Ugandan immigration office.
Do I need a COVID-19 test to enter Uganda?
There is no need for a Covid-19 Vaccine certificate or a PCR test to enter Uganda anymore
I have additional questions about my travel itinerary and required documents.
How do I get an e-Visa for Uganda?
You can get your tourist visa for Uganda by visiting Visas for Future and click the button 'Get Your Visa Today!'.
How long does Uganda visa approval take?
The standard processing time is usually 3 business days
Learn more about Uganda Visa Official Website
Table of Contents
Uganda Visa Official Website
The official website for Uganda visas is https://visas.immigration.go.ug/. This website allows you to apply for an online visa for Uganda, as well as find information on visa requirements, application procedures, and processing times.
To apply for an online visa, you will need to provide the following information: your name, passport number, date of birth, nationality, purpose of travel, and dates of travel. You will also need to upload a recent passport-sized photograph and a yellow fever vaccination certificate. The visa application fee for a single-entry tourist visa is $116.63 and the processing time is usually 3 working days.
If you are unable to apply for an online visa, you can also apply for a visa at the Ugandan embassy or consulate in your country. However, the application process is usually more complicated and time-consuming.
For more information on Uganda visas, please visit the official website or contact the Ugandan embassy or consulate in your country.
What Is Uganda's Policy?
Uganda has put in place a wide-ranging set of policies aimed at stimulating economic growth, advancing education, strengthening healthcare, supporting social welfare, and protecting the environment. These policies are continuously evaluated and refined to adapt to the changing needs of the population.
Some noteworthy policies include:
1. Uganda Vision 2040: This ambitious development plan outlines the government's strategic goals for the country's progress over the next two decades.
2. The National Development Plan (NDP): Serving as a medium-term roadmap, the NDP lays out the government's top priorities for a five-year period, directing efforts toward key sectors.
3. The Poverty Eradication Action Plan (PEAP): An impactful initiative focused on alleviating the effects of poverty, with the overarching objective of elevating Uganda's disadvantaged communities toward improved living standards.
4. The National Environment Policy: A framework highlighting the government's objectives for environmental conservation and sustainable practices.
5. The National Gender Policy: A significant policy that articulates the government's commitment to achieving gender equality and empowering marginalized groups.
These policies underscore the government's commitment to enhancing the well-being of its citizens. While these efforts represent significant progress, there remains an ongoing need to address the multifaceted challenges and opportunities that lie ahead.
How to apply for a Uganda e-Visa online using the official website.
To obtain a visa, please visit the Visas for Future website and click on the "Get Your Visa Today!" button for the appropriate visa type.
Fill out an application form with your personal details, including your name, nationality, passport number, date of birth, and contact information.
Provide a scanned copy of your passport and a passport-size photo that meets specific standards. 
Complete the process, you will be required to pay the visa application fee
Once you have submitted your application, it will be carefully reviewed by our team. If your application is approved, we will electronically send you your visa and notify you of its status via email.
Use of Uganda's Official Visa Website Has Many Advantages
Applying for and processing an Electronic Visa (eVisa) for Uganda can be effortlessly done online, providing a user-friendly and efficient approach to securing a visa.
Here are some of the advantages of obtaining a Ugandan eVisa:
Convenience: The eVisa eliminates the need to physically visit a visa application center, as the entire process can be completed online from anywhere in the world. This can save you time and money, as you will not have to travel to a visa application center or pay for visa processing fees.
Swiftness: Processing an eVisa usually takes around 3 business days, a significantly quicker timeline than that of a visa on arrival. This means that you can get your visa approved and start planning your trip sooner.
Cost-effectiveness: The application fee for the eVisa is comparatively economical, presenting a more budget-friendly alternative to obtaining a visa upon arrival. The visa application fee is $116.63  for single entry.
Flexibility: The eVisa allows for a single entry into Uganda, permitting a stay of up to 90 days. This grants ample time to explore and enjoy the country. If you need to stay longer, you can always apply for a visa extension at a Ugandan embassy or consulate.
Security: The eVisa system employs biometric data to authenticate applicants, bolstering the security of Uganda's borders. This means that your identity is verified before your visa is approved, which helps to prevent fraud and illegal immigration.
If you are planning a trip to Uganda, I recommend applying for an eVisa in advance. This will help to ensure that you have a smooth and hassle-free travel experience.
What Kinds Of EVisas Are Currently Offered?
Uganda offers various types of eVisas to cater to different travel purposes, and the most common categories include:
1. Tourist eVisa: Designed for individuals planning leisure and tourism trips to Uganda.
2. Business eVisa: Intended for those traveling to Uganda for business-related activities.
3. Transit eVisa: Applicable to travelers passing through Uganda en route to another destination.
4. Study eVisa: Designed for individuals intending to pursue studies in Uganda.
5. Work eVisa: For individuals planning to work in Uganda.
6. Medical eVisa: Reserved for travelers seeking medical treatment in Uganda.
7. East African Tourist Visa: This unique visa permits travelers to visit Uganda, Kenya, and Rwanda with a single visa.
Each type of eVisa has specific requirements and eligibility criteria, so it's crucial to thoroughly research the prerequisites for the particular eVisa you need before initiating the application process. The most up-to-date and accurate information can be found on the official Ugandan government website or their embassy.
Here are some additional tips to consider when applying for an eVisa in Uganda:
1. Commence the Application Early: Starting the application process well in advance allows ample time to collect all necessary documents and submit your application before your intended travel date.
2. Accurate Information: Ensure that all information provided in your application is accurate and current. Any errors or omissions may lead to delays or rejection of your application.
3. Payment: Pay the required application fee using a credit card or debit card as specified.
4. Confirmation Email: Keep a copy of your eVisa confirmation email for your records. You will be required to present this document at the port of entry upon your arrival in Uganda.
What You Should Know About Uganda Tourist Visas
The Uganda Tourist Visa is intended for foreign nationals who wish to engage in tourism-related activities in Uganda. This visa permits a single entry and remains valid for a duration of up to 3 months.
There are two methods to apply for a Uganda Tourist Visa: online or through a Ugandan embassy or consulate.
For the online application, you must first create an account on the Ugandan Immigration Department website and complete the requisite application form. Additionally, you will be required to upload a copy of your passport and provide a recent passport photo. The application fee can be conveniently paid online using a credit card or debit card. Upon approval, you will receive an email containing your eVisa approval letter. It is imperative to print this letter and present it when you arrive in Uganda.
Alternatively, you can opt to apply for the Uganda Tourist Visa at a Ugandan embassy or consulate. This process necessitates the completion of an application form and the submission of the necessary documentation, which may vary depending on your nationality. The visa fee can be settled in cash or via credit card. Upon approval, the visa will be stamped directly into your passport.
What Are The Requirements?
To secure a Uganda e-Visa as an American citizen, you must fulfill the following application requirements:
1. A duplicate of your passport, specifically the bio-data page, with a remaining validity of at least 6 months.
2. A detailed itinerary delineating your planned activities.
3. Evidence of your travel arrangements or bookings, confirming your intentions.
4. A recent passport-sized photo.
5. Confirmation of Yellow Fever vaccination via a valid certificate.
6. Reservation or evidence of accommodation in a hotel (or alternative address details, if applicable).
Tell Us About Uganda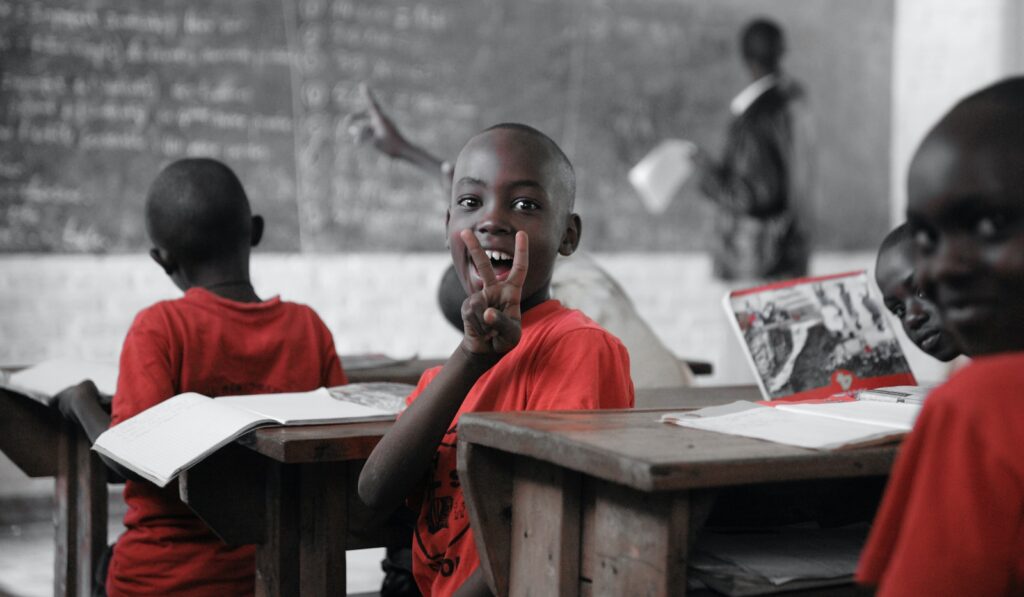 Uganda, officially known as the Republic of Uganda, is a landlocked country located in East Africa. It is bordered by South Sudan to the north, Kenya to the east, Tanzania to the south, Rwanda to the southwest, and the Democratic Republic of the Congo to the west. The country is characterized by its diverse geography, encompassing lush landscapes, fertile plains, and picturesque lakes.
Here are some key aspects of Uganda:
1. Capital and Major Cities: The capital city of Uganda is Kampala, which also serves as its largest city and economic hub. Other significant cities include Entebbe, Jinja, and Mbarara.
2. Culture and Languages: Uganda is renowned for its cultural diversity, with over 56 ethnic groups and numerous languages spoken throughout the country. English is the official language, while Swahili is widely used for communication.
3. Wildlife and Nature: Uganda boasts remarkable biodiversity and is often referred to as the "Pearl of Africa." The country is home to numerous national parks and wildlife reserves, including Bwindi Impenetrable National Park, famous for its mountain gorilla population, and Queen Elizabeth National Park, known for its diverse wildlife and stunning landscapes.
4. People and Religion: The population of Uganda is diverse, comprising various ethnic groups, including the Baganda, Banyankole, Bakiga, and more. Religion plays a significant role in Ugandan society, with Christianity being the predominant faith, followed by Islam and traditional indigenous beliefs.
5. Economy: Uganda's economy is primarily agrarian, with agriculture employing a substantial portion of the population. Major agricultural products include coffee, tea, cotton, and various food crops. Additionally, industries like tourism, services, and telecommunications contribute to the economy's growth.
6. History and Independence: Uganda has a complex history, including pre-colonial kingdoms and colonial rule. It gained independence from British colonial rule in 1962. Subsequently, the country experienced periods of political turmoil and conflict, with moments of stability and progress.
7. Political Landscape: Uganda is a presidential republic. The political landscape has been marked by a long-serving presidency, and the country has gone through multiple elections and political changes.
8. Tourism: Uganda is an emerging tourist destination, attracting visitors with its diverse wildlife, lush landscapes, and opportunities for adventure, including gorilla trekking, birdwatching, and safaris.
9. Challenges and Opportunities: Uganda faces challenges such as healthcare access, education quality, and infrastructure development. However, the country also holds potential for economic growth, sustainable development, and increased regional cooperation.
Uganda's rich cultural heritage, stunning natural beauty, and welcoming people make it a captivating destination with a lot to offer visitors and a unique place on the African continent.
Diplomatic Mission Of Uganda
Uganda's diplomatic missions, comprising embassies and consulates, play a vital role as conduits for the nation's interests on the global stage. Their central functions encompass the promotion of international relations, facilitation of diplomatic dialogues, and the provision of essential services to Ugandan nationals and foreign visitors.
These missions are staffed by diplomats, consular officers, and administrative personnel who collectively engage in a wide range of diplomatic activities. These activities include negotiating significant agreements, fostering cultural exchanges, facilitating trade initiatives, and providing essential consular assistance.
The significance of diplomatic missions goes beyond mere representation; they profoundly contribute to enhancing Uganda's global reputation. They are instrumental in attracting foreign investments, promoting cross-border collaboration, and showcasing the nation's cultural richness to the international community. Simultaneously, they diligently offer consular services, which encompass tasks such as processing visa applications, passport renewals, and providing support to Ugandan citizens in times of distress.
The number and nature of Uganda's diplomatic missions are intricately linked to the nation's diplomatic engagements with other countries. Beyond serving as diplomatic hubs, these missions operate as essential catalysts that strengthen Uganda's interconnectedness with the rest of the world. Through them, Uganda forges and nurtures its ties with the international community, celebrates its cultural heritage, and ensures the welfare of its citizens, both at home and abroad.
A travel document is what?
The types of travel documents required for various destinations can vary based on factors like your nationality, the purpose of your trip, and the specific country you plan to visit. Nevertheless, there are several common and crucial documents that you should always have when traveling internationally:
1. Passport: Your passport serves as the primary identification document for international travel. It's essential to ensure that your passport remains valid for a minimum of six months beyond your intended arrival date in your destination country.
2. Visa: A visa is a document that authorizes you to enter and stay in a foreign country for a specified period and purpose of travel.
3. Foreign Currency/Forex Card: Having a prepaid card or foreign currency on hand is important for making payments in the local currency of the country you are visiting.
4. Travel Insurance: Travel insurance provides coverage for unforeseen events or emergencies during your trip, including medical expenses, lost baggage, flight delays, and cancellations.
5. Air Ticket: An air ticket confirms your flight reservation and itinerary for your journey.
6. Health Travel Documents: These documents certify your fitness to travel and compliance with health requirements set by your destination country.
It's crucial to carefully review the specific requirements and documents needed for your particular travel circumstances and destination, as these can vary widely. Additionally, staying informed about entry and exit regulations, visa requirements, and health guidelines for your chosen location is essential for a smooth and hassle-free international journey.
What Exactly Is A Document of Identification?
Common forms of identification documents include:
1. Passport: This is an official document issued by a government to confirm the holder's citizenship.
2. Driver's License: A government-issued document that certifies the holder's eligibility to operate a motor vehicle.
3. National Identity Card: An official document provided by a government that confirms the holder's citizenship status.
4. Birth Certificate: A document that records a person's birth, often used as evidence of identity.
5. Social Security Card: A U.S. government-issued document that affirms the holder's status as a U.S. citizen or permanent resident.
The advantages of possessing identification documents include:
1. Enhanced Security: Identification documents contribute to heightened security measures by preventing fraudulent attempts at impersonation.
2. Convenience: These documents simplify various activities such as travel, opening bank accounts, and participating in elections.
3. Proof of Identity: Identification documents serve as tangible proof of identity for a variety of purposes.
What Is A Passport?
A passport stands as an authoritative credential signifying the holder's citizenship within a specific nation. Officially conferred by the respective government, a passport grants individuals the privilege of traversing foreign territories.
Essentially, passports encompass vital details such as the holder's name, date of birth, photographic identification, and other pertinent information. A visa, often enclosed within passports, enables entry and residence within a designated country for a predetermined duration.
Inclusive of mandatory prerequisites for most global voyages, passports are a prerequisite for international travel. Guidelines for acquisition and usage differ from nation to nation, necessitating a review of stipulations presented by the visiting country's embassy or consulate prior to embarking.
Passports bear a predefined validity period, subsequent to which renewal is indispensable. Typically, the renewal procedure entails furnishing analogous information to that submitted during initial issuance, coupled with a new photograph.
Advantages of possessing a passport encompass:
1. Facilitating International Travel: A passport serves as the gateway to exploring other countries and engaging with diverse cultures.
2. Affirming Identity and Citizenship: A passport serves as a tangible confirmation of identity and citizenship on a global scale.
3. Enabling Government Assistance: While traveling, a passport enables access to governmental support, should the need arise.
4. Simplifying Visa Acquisition: A passport often aids in obtaining necessary visas for entry into foreign nations.
For anyone embarking on international travel, the acquisition and maintenance of a valid passport hold paramount importance.
Source
Uganda's immigration law constitutes a complex framework that governs various aspects related to citizenship acquisition, foreigner entry and departure, as well as the rights and responsibilities of non-citizens within the country's borders. This legal structure draws its foundation from the amended Constitution of Uganda, the Uganda Citizenship and Immigration Control Act (Cap 66), and international agreements ratified by Uganda.
Key dimensions of Uganda's immigration law include:
Citizenship: Uganda provides provisions for both single and dual citizenship. The pathways to obtaining Ugandan citizenship encompass birth, lineage, registration, naturalization, and adoption. Citizenship can be renounced, deprived, or ceased.
Passports: Serving as proof of identity and nationality for travelers, passports are obtainable by Ugandan citizens through the Directorate of Citizenship and Immigration Control or Ugandan diplomatic missions abroad. These documents have a validity period of ten years, with options for renewal or replacement in cases of expiration, damage, or loss.
Visas: Visas grant authorization for foreign individuals to enter, reside, or transit through Uganda for specific purposes and durations. With exceptions determined by law or treaties, foreign visitors typically require visas, which can be acquired from Ugandan diplomatic missions or online prior to arrival. Visa categories encompass single-entry, multiple-entry, and transit visas.
Entry Permits: Entry permits allow foreigners to reside and work in Uganda under designated categories and timeframes. Individuals seeking to live and work in Uganda can apply for entry permits through the Directorate of Citizenship and Immigration Control or Ugandan diplomatic missions. Permit categories range from ordinary and special permits to those for dependents, students, workers, investors, missionaries, researchers, NGO personnel, and retirees.
Prohibited Immigrants: This category includes individuals who are prohibited from entering or residing in Uganda due to factors such as destitution, criminal history, undesirability, medical ineligibility, or violations of immigration law. Such individuals may face entry denial, detention, deportation, or restrictions on activities or areas within Uganda.
In summary, Uganda's immigration law encompasses a comprehensive set of regulations that govern a wide range of issues, from the status and entitlements of citizens to the entry, residence, and behavior of non-citizens within the country's borders.
See Also 
https://en.wikipedia.org/wiki/Visa_policy_of_Uganda
https://en.wikipedia.org/wiki/List_of_diplomatic_missions_in_Uganda
https://en.wikipedia.org/wiki/Electronic_visa
https://en.wikipedia.org/wiki/Uganda
https://en.wikipedia.org/wiki/Travel_document
https://en.wikipedia.org/wiki/Identity_document
https://en.wikipedia.org/wiki/Passport
Ask a question
If you still have a question about this topic after reading the article, let us know and we'll update the article. Include your email if you want us to reply to you.
Send fan mail
We love to hear from you! If our article helped you in anyway, let us know and we'll share it with the team on our Friday meetings.
Cite this article
MLA Style
Diego, James Abel. "Uganda Visa Official Website: Travel To Uganda Stress Free And Plant 1 Tree!." Visas For Future, https://www.visasforfuture.com/uganda-visa-official-website/. Accessed on 3 September 2023.
Chicago Style
Diego, James Abel. "Uganda Visa Official Website: Travel To Uganda Stress Free And Plant 1 Tree!." Visas For Future. September 3, 2023. https://www.visasforfuture.com/uganda-visa-official-website/.
Related posts