Our visa forms are easy and simple.
We validate your application.
We answer your questions.
We plant a tree!
---
What We're Offering
We're selling the Uganda e-Visa. Uganda e-Visa is mandatory electronic document for entry and exit. We'll check your application, answer your questions, and submit the visa for you. We'll send the Uganda e-Visa to your inbox within 3 days.
These things apply to Uganda tourists looking to enter the country:
The Uganda e-Visa is for 90 days, depending on your nationality.
The e-Visa is a single entry visa.
The visa is granted to travelers coming to Uganda for tourism, medical treatment, family visit etc.
3 day turnaround time..
The e-Visa costs $116.63 plus a service fee.
To apply, you just need a passport.
---
How to order
Fill out the application form.
Submit payment.
Answer intake questions.
Receive your Uganda e-Visa within 3 days.
---
Join us and plant a tree!
Solving the most urgent environmental problems requires teamwork! That's what motivated us to partner with One Tree Planted, a non-profit organization that aims to make it simple for anyone to help the environment by planting trees.
We plant a tree for every product sold. Our vision is to support communities and the environment by offering services to the public. For every product sold, we'll plant a tree. We do this with local help to support local economies and communities. This is in opposition to mass-tourism, that sucks the soul out of destinations. This is also in opposition to greedy international corporations, whose only concern are shareholder profit.
We do this with the help of One Tree Planted. A portion of every purchase goes to a reforestation or an urban forestry project. We hope that, by succeeding, we can have a future that we hope for, not dread. You can help us, by voting with your consumption. Buy a visa from us, to plant a tree.
Our tree planting projects follow these guidelines:
They aim to create green spaces, protect wildlife, store carbon, improve farming or benefit communities.
They plant at least 10,000 trees.
They use a variety of native plants that fit the local environment.
They engage and empower the local people.
They draw on the knowledge and skills of experts or professionals in reforestation fields.
They leave the trees planted for nature and not for profit.
They track and care for the trees planted to ensure around an 80% survival rate.
---
FAQ
Can I apply for other people too
Yes, you can apply for a spouse, child or friend during your application.
What happens if my flight is delayed?
Just go to the border with your e-Visa. There's no penalty for entering the country with a valid visa.
Do I need a COVID-19 test to enter Turkey?
I have additional questions about my travel itinerary and required documents.
How can I get visa from Philippines to Uganda?
Learn more about Uganda Visa For Philippine Passport
Table of Contents
Uganda Visa For Philippine Passport
Philippine citizens do not need a visa to enter Uganda for short stays (tourism). However, they must have a valid passport that is valid for at least 6 months beyond the intended stay in Uganda.
If you are a Philippine citizen and you are planning to stay in Uganda for more than 90 days, you will need to apply for a visa. The visa requirements for Philippine citizens are as follows:
A valid passport that is valid for at least 6 months beyond the intended stay in Uganda.
A completed visa application form.
A recent passport-size photograph.
Proof of onward travel.
Proof of financial support.
Yellow fever vaccination certificate (if traveling from a yellow fever-infected area).
Philippine citizens can apply for a visa at a Ugandan embassy or consulate in the Philippines. They can also apply for an eVisa online.
The processing time for a visa application varies, but it typically takes 3-5 working days.
The cost of a visa for Uganda depends on the type of visa and your nationality. For example, a single-entry tourist visa for a Philippine citizen costs USD50.
You can find more information about visa requirements for Uganda on the website of the Ugandan Directorate of Citizenship and Immigration Control.
Here are the steps on how to apply for a Uganda visa for Philippine citizens:
Go to the website of the Ugandan Directorate of Citizenship and Immigration Control and click on the "Apply for Visa" tab.
Select the type of visa you are applying for and click on the "Continue" button.
Fill out the visa application form and upload the required documents.
Pay the visa application fee.
Submit your application.
You will receive an email confirmation of your application. The processing time for a visa application varies, but it typically takes 3-5 working days.
If your visa application is approved, you will receive an email notification. You can then collect your visa at the Ugandan embassy or consulate in the Philippines.
The travel advice and safety information for Philippine visitors to Uganda
Before you travel, you should check the latest travel advice and alerts for Uganda on the official website of the Department of Foreign Affairs of the Philippines. It provides updates on the current health situation, security risks, local laws, and other important issues that may affect your travel.
•  You should also register your travel plans with the Department of Foreign Affairs of the Philippines through their online portal. This will help them to contact you in case of an emergency or provide assistance if needed.
•  You should also obtain a comprehensive travel insurance that covers medical expenses, evacuation, repatriation, and other contingencies. You should also carry a copy of your insurance policy and contact details with you at all times.
•  You should also consult your doctor or a travel health clinic at least six weeks before your departure to get the necessary vaccinations and medications for Uganda. You should also carry a yellow fever certificate, as it is required for entry into Uganda. You should also take precautions against malaria, which is prevalent in Uganda. You should use insect repellent, wear long-sleeved clothing, and sleep under a mosquito net or in an air-conditioned room.
•  You should also be aware of the security situation in Uganda, which can be volatile and unpredictable. You should avoid areas where there are demonstrations, protests, or clashes, as they can turn violent. You should also avoid traveling at night, especially in rural areas, as there are risks of armed robbery, kidnapping, and banditry. You should also be vigilant of your personal safety and belongings, as there are cases of petty crime, such as pickpocketing, bag-snatching, and fraud. You should also respect the local customs and laws, as some of them may differ from those in the Philippines. For example, homosexuality is illegal in Uganda and can result in imprisonment or death penalty.
•  You should also be prepared for any emergencies that may occur during your stay in Uganda. You should always have your passport, visa, and other important documents with you or in a safe place. You should also have the contact details of the Philippine embassy or consulate in Uganda, as well as the local police, hospital, and other emergency services. You should also follow the instructions and advice of the local authorities and the Philippine embassy or consulate in case of any crisis or disaster.
Describe Uganda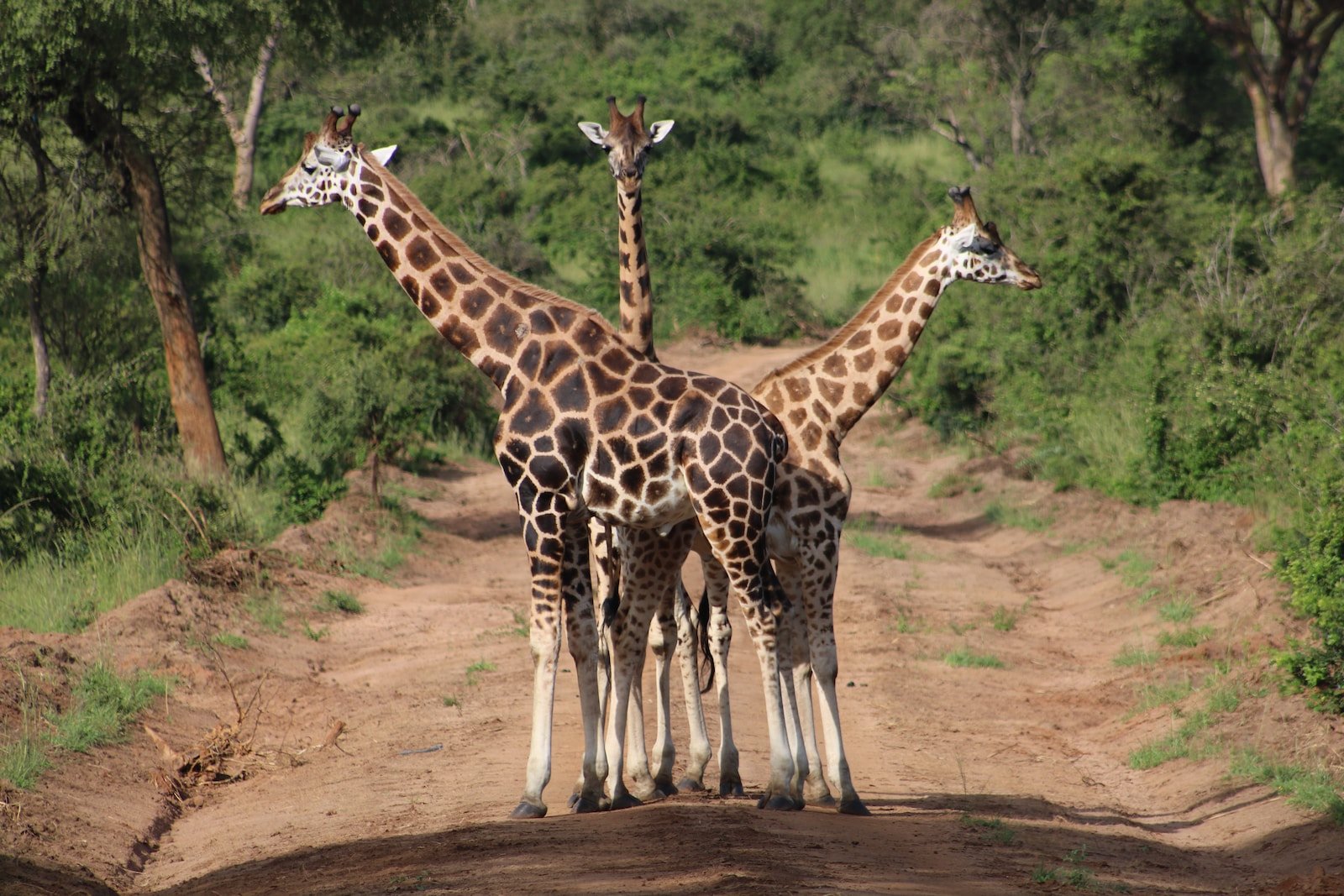 Uganda, often referred to as the "Pearl of Africa," is a diverse and captivating country located in East Africa. Here's an overview of its geographical, cultural, and social aspects:
Geography:
Landscape Diversity: Uganda boasts a varied terrain, encompassing lush forests, expansive savannahs, towering mountains, and serene lakes.
Rift Valley: The country is situated within the Great Rift Valley, contributing to its diverse topography and rich biodiversity.
Lakes and Rivers: Uganda is home to Lake Victoria, the largest lake in Africa, as well as other significant lakes like Lake Albert and Lake Edward. The Nile River, the world's longest, flows through Uganda.
Wildlife and Nature:
Biodiversity: The country is renowned for its remarkable biodiversity, with numerous national parks and reserves teeming with diverse wildlife, including the famous Big Five (lion, elephant, buffalo, leopard, and rhinoceros).
Mountain Gorillas: Uganda is a prime destination for gorilla trekking, offering the chance to encounter endangered mountain gorillas in their natural habitat.
Bird Watching: With over 1,000 bird species, Uganda is a paradise for bird enthusiasts.
Culture and People:
Ethnic Diversity: Uganda is home to a wide array of ethnic groups, each with its own languages, traditions, and customs.
Hospitality: Ugandans are known for their warm hospitality and friendliness, making visitors feel welcome.
Music and Dance: Traditional music and dance are integral to Ugandan culture. Different ethnic groups have distinct music and dance styles.
Religion: While there is religious diversity, Christianity and Islam are the most prominent religions.
Cities and Landmarks:
Kampala: The capital and largest city, Kampala, is a vibrant urban center with a mix of modern amenities and historical sites.
Entebbe: Known for its international airport and botanical gardens, Entebbe sits on the shores of Lake Victoria.
Ssese Islands: A group of islands on Lake Victoria, offering serene beaches and relaxation.
Jinja: Located at the source of the Nile, Jinja is a popular spot for adventure activities like white-water rafting.
Challenges and Progress:
Challenges: Uganda faces challenges including poverty, healthcare access, and infrastructure development.
Progress: The country has made strides in areas like education and public health, and its economy has been growing steadily.
Overall, Uganda is a captivating country with a wealth of natural beauty, cultural diversity, and unique experiences to offer travelers. Its combination of wildlife, landscapes, and warm hospitality make it a remarkable destination for those seeking an authentic African experience.
What is the policy of Uganda?
Uganda's policy framework is rooted in the 1995 Constitution of Uganda, establishing a democratic, multi-party governmental system while safeguarding essential human rights and liberties.
The primary objectives of Uganda's policy approach encompass:
1. Fostering economic growth and lessening poverty.
2. Enhancing the caliber of education and healthcare.
3. Safeguarding the environment.
4. Promoting tranquility and security.
5. Fortifying democratic principles and effective governance.
The Ugandan government has implemented several strategies to realize these objectives, which encompass:
1. Channeling investments into vital infrastructure like roads, bridges, and power facilities.
2. Broadening the reach of education and healthcare services.
3. Enforcing environmentally conscious policies including sustainable agriculture and conservation endeavors.
4. Propelling peace and security through ventures such as the East African Community.
5. Reinforcing democratic values and sound governance by means of reforms like decentralization of authority to local governments.
Uganda's policy trajectory is an ongoing evolution rooted in democracy, proficient governance, and economic advancement. The Ugandan government's resolute dedication centers on enhancing the populace's welfare and charting a more promising future for the nation.
Exemplary illustrations of Uganda's policies encompass:
1. Economic Upliftment Measures: Implementation of initiatives like the National Development Plan and the Poverty Eradication Action Plan to stimulate economic progress.
2. Social Well-Being Programs: Endeavors such as the Universal Primary Education program and the Free Health Care for Children program, which aim to enhance citizens' daily lives.
3. Ecological Preservation Approaches: The adoption of policies such as the National Environmental Policy and the National Forest Policy signifies efforts to ensure environmental conservation.
4. Security Frameworks: The National Security Policy and the National Counter-Terrorism Strategy spotlight endeavors to ensure peace and security.
5. Governance Reinforcement Strategies: Policies such as the Local Government Act and the Public Finance Management Act work towards augmenting democratic governance.
These instances offer a glimpse into Uganda's multifaceted policies. The government's consistent commitment revolves around enhancing citizens' well-being and steering the nation towards a brighter future.
What Is a Transit Visa for Uganda?
A Uganda Transit Visa is a type of visa designed for brief passage through Uganda, typically lasting up to 7 days, while en route to another nation. This visa grants a 2-day validity window upon arrival in Uganda. Departure within this period is mandatory, though an extension can be sought from the immigration authorities. The visa is structured as a single-entry permit, allowing a sole entry into Uganda.
For travelers considering visits to neighboring countries like Kenya or Rwanda, opting for an East African Tourist Visa could be a wise choice. This visa facilitates exploration of multiple East African nations within a 90-day span via a single application.
A Ugandan E-Visa: What Is It?
An electronic visa (eVisa) is a convenient online visa option that eliminates the need to physically visit a Ugandan embassy or consulate. It enables foreign nationals to enter Uganda for various purposes such as tourism or business.
The Uganda eVisa is a single-entry visa, valid for 90 days from its issuance date, permitting a stay of up to 90 days within Uganda.
To acquire an Uganda eVisa, applicants must furnish personal and passport particulars, along with payment details. The eVisa application process can commence up to 90 days before the intended travel date.
Typically, processing an Uganda eVisa takes about 3 business days. Once approved, the eVisa is dispatched via email. Travelers can print the eVisa and present it to immigration officials upon arrival in Uganda.
The Uganda eVisa streamlined visa acquisition, offering several benefits:
1. It offers a straightforward and user-friendly visa application process.
2. Application for an eVisa is possible from any location globally.
3. The processing period for an eVisa is generally shorter than for traditional embassy or consulate-based visas.
4. The cost of an eVisa is often more budget-friendly than obtaining a visa through an embassy or consulate.
If you're contemplating a trip to Uganda, I recommend considering the Uganda eVisa option. It provides a hassle-free and economical means to secure your visa for Uganda.
How can I submit a visa application for Uganda?
To initiate the process of obtaining a Uganda tourist visa, adhere to the following steps:
1. Visit the official Visas for Future website and click on the "Apply for eVisa" option.
2. Complete the application form by providing essential personal and travel information.
3. Submit the requisite documents, including your passport, photograph, and proof of yellow fever vaccination.
4. Fulfill the application fee payment of $116.63 USD, inclusive of service charges.
5. Within 3 business days, expect to receive your eVisa via email, delivered in PDF format.
6. Once received, either print the eVisa or save it on your mobile device. Present it alongside your passport upon arrival in Uganda's port of entry. Subsequently, an official visa sticker will be affixed to your passport, granting entry and a 90-day stay in Uganda.
It's advisable to note the following points when pursuing a Uganda tourist visa:
Application for an eVisa can be initiated up to 90 days before your intended travel date.
The eVisa holds a validity period of 90 days from the issuance date.
Should eVisa eligibility not apply to you, alternative options include applying for a visa at a Ugandan embassy or consulate.
Cost of Uganda Transit Visa
The Uganda Transit Visa costs \$164.82 USD (including service fee). You can pay online using a credit or debit card. The visa fee is non-refundable and subject to a bank charge. The visa is valid for 7 days only and cannot be extended within the country if it expires. It is also a single-entry visa, which means you can only use it once to enter Uganda.
Airport in Uganda
Uganda has only one international airport, which is Entebbe International Airport. It is located about 6 kilometers (3.7 mi) southwest of the town of Entebbe, on the northern shores of Lake Victoria. It serves Entebbe, Kampala, Mukono, and other nearby areas. It is also the hub for Eagle Air and Uganda Airlines.
Entebbe International Airport has two runways, one asphalt and one unpaved, and a new main terminal building. It has facilities for both domestic and international flights, as well as cargo and military operations. It also has a number of services and amenities for passengers, such as restaurants, shops, banks, lounges, and car rentals.
Entebbe International Airport was opened by the British Colonial authorities in 1951 and was expanded in preparation for services by the de Havilland Comet. It was the scene of a famous hostage rescue operation by Israeli commandos in 1976 after an Arab-German hijacking of Air France Flight 139. It was also partially destroyed in 1979 when it was captured by Tanzanian forces during the Uganda–Tanzania War.
Uganda also has several domestic airports and airstrips that serve various regions and towns in the country. Some of these are Arua Airport, Gulu Airport, Jinja Airport, Kasese Airport, Kidepo Airport, and Savannah Airstrip. These airports are mostly unpaved and have limited facilities and services. They are mainly used by small aircrafts and charter flights.
Mission Of Uganda In Diplomacy
Uganda's diplomatic representations, including its embassies and consulates, serve as envoys that safeguard the nation's interests overseas. They foster global relationships, facilitate diplomatic discourse, and furnish essential aid to both Ugandan nationals and foreign visitors.
Manned by diplomats, consular officials, and administrative personnel, Uganda's diplomatic missions engage in diverse diplomatic pursuits. These encompass negotiating accords, propagating cultural interchange, streamlining commerce, and providing crucial consular assistance.
The pivotal role of diplomatic missions spans elevating Uganda's international standing, alluring foreign investments, and propelling global collaboration. Simultaneously, they furnish consular provisions, including visa applications, passport extensions, and support for Ugandan citizens facing predicaments.
The magnitude and breadth of Uganda's diplomatic missions hinge upon its diplomatic affiliations with other nations. These establishments serve not just as diplomatic centers, but also as conduits bolstering Uganda's global connections, endorsing its cultural heritage, and safeguarding the welfare of its citizens both domestically and abroad.
What Is A Passport?
A passport is an official paper that serves as identification for a citizen of a specific country. It's granted by the government of that country and permits the holder to journey to foreign nations.
Typically, passports incorporate the holder's details like name, birthdate, photograph, and other distinctive information. They might also feature a visa—a document authorizing entry and stay in a particular country for a designated duration.
Nearly all countries demand passports for international travel. The prerequisites differ across countries, hence consulting the relevant embassy or consulate before departure is crucial.
Passports possess a validity period, necessitating renewal upon expiration. The renewal process typically mandates the submission of original information furnished during initial issuance, coupled with a fresh photograph.
Passports carry significant value, granting access to global travel and exposure to diverse cultures. If international travel is on your agenda, obtaining a valid passport is pivotal.
Advantages of possessing a passport encompass:
1. Enabling travel to foreign countries.
2. Confirming identity and citizenship.
3. Facilitating government aid during travel needs.
4. Facilitating visa acquisition for entry into another country.
Securing a passport holds paramount importance if international travel is part of your plans.
Source
Uganda's immigration law is a comprehensive framework that governs various aspects related to citizenship, the movement of foreigners, and the rights of non-citizens within the country's boundaries. This legal structure draws its foundation from the Constitution of Uganda, amendments made to it, the Uganda Citizenship and Immigration Control Act (Cap 66), and international agreements ratified by Uganda.
Key elements of Uganda's immigration law include:
Citizenship: Uganda recognizes both single and dual citizenship. Individuals can acquire Ugandan citizenship through different means, such as birth, lineage, registration, naturalization, or adoption. Citizenship can also be lost through processes like renunciation, deprivation, or cessation.
Passports: Passports serve as essential identification and proof of nationality for travelers. Ugandan citizens can apply for passports through the Directorate of Citizenship and Immigration Control or Ugandan diplomatic missions abroad. These passports are typically valid for ten years, with options for renewal or replacement in cases of loss, damage, or expiration.
Visas: Visas are official permissions that allow foreigners to enter, stay, or transit through Uganda for specific purposes and durations. Most foreign visitors are required to obtain a visa from a Ugandan diplomatic mission or through online application prior to arrival. Exemptions from this requirement can exist based on national laws or international treaties. The types of visas include single-entry, multiple-entry, and transit visas.
Entry Permits: Entry permits grant foreigners the authorization to live and work in Uganda under specific categories and timeframes. Those intending to reside and work in Uganda can apply for entry permits through the Directorate of Citizenship and Immigration Control or Ugandan diplomatic missions. Different categories of entry permits cater to various purposes, such as ordinary, special, dependent, student, work, business, investor, missionary, NGO worker, researcher, and retired person entry permits.
Prohibited Immigrants: Prohibited immigrants are individuals who are not allowed to enter or reside in Uganda due to reasons such as financial instability, criminal history, undesirability, health ineligibility, or violations of immigration laws. Such individuals can face various consequences, including denial of entry, detention, deportation, or restrictions on their activities or movement within Uganda.
In summary, Uganda's immigration law is a multifaceted system that manages a wide spectrum of issues, encompassing citizenship, entry and residence regulations for foreigners, and the rights and obligations of non-citizens within the country. This legal structure plays a vital role in ensuring the effective management and governance of immigration matters in Uganda.
Also See
https://en.wikipedia.org/wiki/Uganda
https://en.wikipedia.org/wiki/List_of_airports_in_Uganda
https://en.wikipedia.org/wiki/List_of_diplomatic_missions_of_Uganda
https://en.wikipedia.org/wiki/Passport
Ask a question
If you still have a question about this topic after reading the article, let us know and we'll update the article. Include your email if you want us to reply to you.
Send fan mail
We love to hear from you! If our article helped you in anyway, let us know and we'll share it with the team on our Friday meetings.
Cite this article
MLA Style
Diego, James Abel. "Uganda Visa For Philippine Passport: Travel to Uganda Stress Free and Plant 1 Tree!." Visas For Future, https://www.visasforfuture.com/uganda-visa-for-philippine-passport/. Accessed on 30 August 2023.
Chicago Style
Diego, James Abel. "Uganda Visa For Philippine Passport: Travel to Uganda Stress Free and Plant 1 Tree!." Visas For Future. August 30, 2023. https://www.visasforfuture.com/uganda-visa-for-philippine-passport/.
Related posts