Our visa forms are easy and simple.
We validate your application.
We answer your questions.
We plant a tree!
---
What We're Selling?
If you want to travel to Saudi Arabia, you need a Saudi Arabia e-visa. Saudi Arabia e-visa that is mandatory electronic document for entry and exit. Our e-visa processing service will give you your Saudi Arabia e-visa in your mailbox within 24 hours.
Air and seaport travelers to and from Saudi Arabia, including residents, need e-visa.
1 e-visa for 1 person for every multiple entry.
Price: $214.82 (covers both the Government fee and compulsory health insurance)
Turnaround time: 3 days (Unless we need to wait for additional information from the client)
Validity of every e-visa is one year.
We plant a tree for every product sold.
---
How to order
Fill out the application form.
Submit payment.
Answer intake questions.
Receive your Saudi Arabia e-visa in 3 days!
---
Join us and plant a tree!
Solving the most urgent environmental problems requires teamwork! That's what motivated us to partner with One Tree Planted, a non-profit organization that aims to make it simple for anyone to help the environment by planting trees.
We plant a tree for every product sold. Our vision is to support communities and the environment by offering services to the public. For every product sold, we'll plant a tree. We do this with local help to support local economies and communities. This is in opposition to mass-tourism, that sucks the soul out of destinations. This is also in opposition to greedy international corporations, whose only concern are shareholder profit.
We do this with the help of One Tree Planted. A portion of every purchase goes to a reforestation or an urban forestry project. We hope that, by succeeding, we can have a future that we hope for, not dread. You can help us, by voting with your consumption. Buy a visa from us, to plant a tree.
Our tree planting projects follow these guidelines:
They aim to create green spaces, protect wildlife, store carbon, improve farming or benefit communities.
They plant at least 10,000 trees.
They use a variety of native plants that fit the local environment.
They engage and empower the local people.
They draw on the knowledge and skills of experts or professionals in reforestation fields.
They leave the trees planted for nature and not for profit.
They track and care for the trees planted to ensure around an 80% survival rate.
FAQ
Can I Apply For Other People Too?
Yes, you can apply for the Saudi Arabia e-visa for other people too, as long as you have their personal and travel information.
What Happens If My Flight Is Delayed?
If your flight is delayed, you don't need to worry about your e-visa. The e-visa is valid for one year upon receiving, so you can still use it for your rescheduled flight as long as it is within that period.
Do I Need A COVID-19 Test To Enter Saudi Arabia?
I Have Additional Questions About My Travel Itinerary And Required Documents.
Do I need a visa to enter Saudi Arabia?
Yes nationalities are required to get a visa to enter Saudi Arabia.
Learn More About Saudi Arabia Umrah visa open date
Table of Contents
Umrah visa Open date
The Saudi Arabia Umrah visa open date is the date when the kingdom resumes issuing Umrah visas for Muslims from outside the country who want to perform the Umrah pilgrimage. Umrah is a voluntary act of worship that can be done at any time of the year, unlike Hajj, which is obligatory and has a fixed date. Umrah involves visiting the holy sites of Mecca and Medina and performing certain rituals. It is advisable for every traveler to look for guidelines for Umrah.
The Saudi Arabia Umrah visa open date for international pilgrims was announced in November 2020, as part of the third phase of the resumption plan. The kingdom started accepting Umrah visa applications from 57 eligible countries on November 1, 2020, and allowed them to enter the country through sea, air, or land ports from November 15, 2020. The international pilgrims can stay in Saudi Arabia for up to 90 days and perform Umrah once during this period.
However, the Saudi Arabia Umrah visa open date is subject to change depending on the global and local situation of the pandemic and the health authorities' recommendations. The kingdom may impose travel bans or restrictions on certain countries or regions that have high infection rates or new variants of the virus. Therefore, it is advisable to check with your nearest Saudi consulate or embassy before planning your trip to confirm the visa requirements and procedures for your specific case. 
Types of Saudi Arabia Visa
Saudi Arabia has meticulously designed a range of visa categories to cater to the diverse intentions of travelers. These categories are carefully tailored, considering factors such as nationality, purpose of travel, duration of stay, and travel itinerary. It is of utmost importance to choose the appropriate visa category that aligns with your situation to ensure a smooth and hassle-free entry into the country.
The main visa categories available are outlined below:
Tourist Visa: Geared towards individuals seeking leisure and tourism experiences in Saudi Arabia, this visa can be easily obtained through an online platform, streamlining the application process. It remains valid for one year from the date of issuance, allowing multiple entries within this period. However, the total stay in Saudi Arabia should not exceed 90 days within the year.
Business Visa: Tailored for those engaging in business-related activities within Saudi Arabia, such as attending meetings and conferences. You can initiate the application for this visa at the relevant Saudi Arabian consulate in your home country. Business visas typically permit multiple entries and remain valid for three months from the date of issuance.
Business Work Visa: Created for companies requiring specialized and highly skilled personnel for short-term assignments of up to two months. This visa can be obtained through the Saudi Arabian consulate in your home country and allows a single entry with a maximum stay of 60 days.
Work Visa: Suited for individuals intending to work in Saudi Arabia, including expatriates and foreign workers. Application for this visa can be processed at the Saudi Arabian consulate in your jurisdiction. A work visa permits a single entry with a maximum stay of 90 days, which can be extended upon arrival in Saudi Arabia.
Permanent Family Visa: Intended for immediate family members of eligible expatriate residents seeking permanent residency in Saudi Arabia. The application process for this visa type is overseen by the Saudi Arabian consulate in your home country. Although it doesn't grant employment rights, the visa requires proof of family ties and financial support.
Family Visit Visa: Designed for immediate family members of qualified expatriate residents who wish to make temporary visits to Saudi Arabia. Similar to the permanent family visa, this visa is acquired through the Saudi Arabian consulate and shares similar requirements regarding employment rights and documentation.
Student Visa: Tailored for individuals enrolling in accredited educational institutions in Saudi Arabia. You can submit the application for this visa at the relevant Saudi Arabian consulate. It allows multiple entries within a year from the date of issuance, with each entry permitting a maximum stay of 180 days.
Transit Visa: Tailored for travelers transiting through Saudi Arabia en route to another destination. This visa is available through the Saudi Arabian consulate and allows a single entry with a maximum stay of 72 hours.
Hajj Visa: Designed exclusively for those embarking on the Hajj pilgrimage in Makkah. Authorized travel agencies provide this visa, allowing a single entry with a maximum stay of 30 days. It is applicable only during the Hajj season.
Saudi Arabia E-visa
The modern electronic visa (E-visa) for Saudi Arabia represents a well-thought-out gateway, meticulously crafted to reveal the abundant tourist offerings that the country proudly possesses. This digital visa opens the door to a wide spectrum of experiences within Saudi Arabia's borders, catering to various interests, whether it involves attending events, reuniting with family, partaking in recreational activities, or embarking on the Umrah pilgrimage (excluding the Hajj season). 
It's important to note, however, that this digital visa does not cover educational pursuits within Saudi Arabia. For hassle-free travel, it's essential to fulfill Umrah visa requirements.
With its inherent flexibility, the E-visa empowers recipients to choose their preferred entry point, whether by air travel or sea routes. This digital pass unfurls the intricate tapestry of cultural and historical marvels that the Kingdom holds.
Taking advantage of the benefits offered by the digital age, the process of obtaining a Saudi Arabia E-visa has been streamlined through an intuitive online platform. This contemporary approach to visa application significantly simplifies the process, eliminating the need for physical visits to embassies or consulates. This convenience enables travelers to submit their applications from the comfort of their own spaces, transcending the limitations of geography.
Securing this digital authorization involves completing an online form with relevant details. Additionally, applicants are required to address two essential fees, the visa application fee and a health insurance fee,ensuring a seamless and secure experience during their stay in the Kingdom.
In essence, the Saudi Arabia E-visa stands as a prime illustration of the nation's progressive outlook on visa issuance. By merging cutting-edge technology with efficient procedures, it underscores Saudi Arabia's commitment to warmly welcoming visitors and providing them with the opportunity to fully immerse themselves in the cultural richness and diverse attractions that the country has to offer.
Countries Eligible to Apply for Saudi Arabia e-Visa:
Canada
Us
Andorra
Austria
Belgium
Bulgaria
Croatia
Cyprus
Czech Republic
Denmark
Estonia
Finland
France
Germany
Greece
Holland
Hungary
Iceland
Ireland South
Italy
Latvia
Liechtenstein
Lithuania
Luxembourg
Malta
Monaco
Montenegro
Norway
Poland
Portugal
Romania
Russia
San Marino
Slovakia
Slovenia
Spain
Sweden
Switzerland
Ukraine
United Kingdom
Brunei
China (Including Hong Kong And Macau)
Japan
Kazakhstan
Malaysia
Singapore
South Korea
Australia
Georgia
Albania
Azerbaijan
Kyrgyzstan
Maldives
South Africa
Taiwan
Tajikistan
Uzbekistan
New Zealand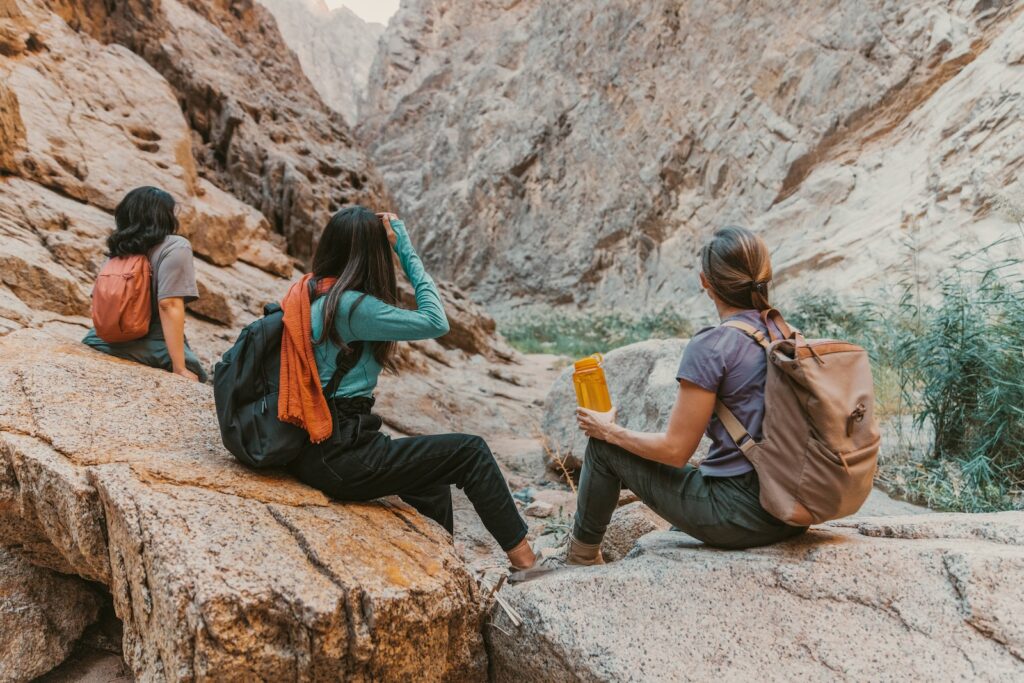 How to Apply for a Saudi Arabia E-visa
The Saudi Arabia e-visa is a digital permit that lets you enter the country multiple times for tourism purposes. It is available for citizens of 49 eligible countries who want to explore the rich culture and heritage of Saudi Arabia. You can easily get your e-visa online through our simple and user-friendly portal at VisasForFuture.com.
Our fast processing ensures that you will receive your e-visa within 3 days, unless we need more information from you. Each e-visa costs $214.82, which includes the government fee and the mandatory health insurance. To start your application right away, please have the following Saudi Arabia visa requirements ready:
A passport with at least 6 month validity
Passport-size photo
Details of accommodation in SA
Flight itinerary
Health Insurance (to be purchased while ordering the eVisa)
Financial proof
Saudi Visa Policy
The structure of Saudi Arabia's visa regulations and directives forms a comprehensive framework of principles and guidelines that delineate the requirements for entry into the country. These regulations serve as a roadmap, outlining the qualifying conditions based on factors like nationality, the purpose and duration of the visit, and the type of passport held. The interplay of these factors determines whether a prior visa is necessary, if an online application is required, or if a visa can be obtained upon arrival.
The crucial elements of Saudi Arabia's visa regulations and guidelines are elaborated as follows:
Citizens of GCC Countries: Individuals from Gulf Cooperation Council (GCC) nations, which include Bahrain, Kuwait, Oman, Qatar, and the United Arab Emirates, have the privilege of entering Saudi Arabia without the need for a visa. Instead, they can utilize their national identity cards for a seamless entry.
UK Nationals: Citizens of the United Kingdom benefit from an electronic visa waiver (EVW) system. This system allows a single entry into Saudi Arabia for a duration of up to six months. The application for the EVW can be conveniently completed online before embarking on the journey.
eVisa: A more comprehensive option is available for citizens of 49 designated countries. Known as the eVisa, this digital authorization is tailored for tourism purposes and permits multiple entries. The eVisa remains valid for one year from issuance, allowing a cumulative stay of up to 90 days in Saudi Arabia during this period. Holders of valid US, UK, or Schengen visas are also eligible for the eVisa, provided they have used these visas for at least one entry to the respective country or region.
Diverse Visa Categories: Saudi Arabia offers a variety of visa categories tailored to specific intentions, including business, work, family visits, student visas, transit, Hajj, and Umrah. The visa application process for these categories involves proactive engagement with the nearest Saudi Arabia consular office to ensure that necessary documents and formalities are addressed in advance.
In essence, Saudi Arabia's visa rules and guidelines serve as the gateway, ensuring that eligibility aligns with the intricate considerations relevant to each traveler's circumstances. Through these diverse visa options, the nation adeptly balances facilitating varied travel intentions while upholding the fundamental principles of its regulations, ultimately creating a harmonious and secure travel experience for all visitors.
What is a Sticker Visa?
A sticker visa falls within a distinct category within the realm of travel documentation. It is characterized by its issuance as a physical adhesive label or tag that is directly affixed to the traveler's passport. Commonly referred to as a "sticker," this label serves as a tangible representation of the visa authorization and contains crucial information pertaining to the visa holder.
At the core of a sticker visa lies a comprehensive set of details related to the recipient of the visa. These particulars typically encompass the individual's complete name, nationality, passport number, date of birth, and a photograph for identification purposes. Beyond these foundational identifiers, the sticker visa also provides vital logistical information. This includes the designated period of validity during which the visa holder can avail themselves of the granted entry privilege, the specified number of permissible entries into the country, and specifications about the particular countries or regions to which the visa holder has been granted access.
Distinguishing a sticker visa from its digital counterpart, the electronic visa or e-visa, highlights the contrast in presentation and accessibility. While an e-visa is electronically linked to the traveler's passport, a sticker visa is a physical item adhered to the pages of the passport. The e-visa operates through digital means and does not necessitate the physical application of a sticker onto the passport. However, an e-visa might involve additional elements such as a printed confirmation or a barcode that must be presented to border authorities as evidence of the visa's legitimacy.
Moreover, the sticker visa serves as a conventional and tangible proof of the traveler's authorization. This physical label, securely affixed to the passport, encapsulates essential information and enables border officials to rapidly assess the eligibility and entry conditions of the visa holder. This is in contrast to the digital convenience of an e-visa, which leverages modern technology to streamline the visa process, eliminating the need for a physical sticker while upholding stringent security measures.
What is a Passport?
A passport operates as the authorized representation of an individual's personal identity and allegiance to their nation, officially sanctioned by a governing body. This vital travel document not only facilitates international voyages but also provides access to consular assistance. Essentially, a passport serves as a tangible affirmation of an individual's distinct identity and unwavering commitment to their national association.
Typically, a passport encompasses the essential particulars outlined below:
Personal Information: Comprehensive details, including the complete name, date of birth, gender, and occupation of the passport holder, are meticulously documented.
Document Specifics: Critical identifiers such as the passport number, issuing country, and expiration date are furnished to ensure accurate identification.
Biometric Validation: The integrity of the document is fortified through advanced biometric data, including photographs, signatures, and elements such as fingerprints or facial recognition.
Enhanced Security Measures: Ingeniously incorporated security features like holograms, watermarks, or microchips serve as robust defenses against counterfeiting or tampering. Additionally, supplementary information such as visa status, travel history, or emergency contacts may also be included, enhancing its functionality.
On a global scale, passports exhibit a diverse array of designs meticulously tailored by various countries and regions. For instance, passport types and aesthetics showcase variations, often employing distinct colors or symbols to denote diplomatic, official, or standard statuses. While adhering to international standards regarding format and dimensions, these passports also embrace linguistic and script distinctions that pay homage to the cultural heritage of the issuing nation.
Beyond its role in expediting travel, a passport carries profound symbolic significance in matters of identity and citizenship. Apart from facilitating international mobility, a passport signifies the utmost safeguarding of an individual's rights and privileges. These encompass the cherished benefits and responsibilities associated with being a member of a specific nation, underscoring a profound connection to one's homeland and the broader global community.
What is Travel?
Participating in international travel involves crossing national borders and necessitates essential documents such as passports and visas, along with potentially required additional permissions. This mode of travel encompasses a wide range of purposes:
Tourism: Individuals embark on journeys to explore new destinations, cultures, landmarks, and historical sites around the globe.
Business: Travel is undertaken with the aim of engaging in meetings, conferences, negotiations, and market research in foreign nations.
Education: Students pursue higher education at universities and educational institutions located in foreign countries.
Employment: Travel is initiated for job opportunities, short-term projects, or relocations.
Family and Friends: Visiting loved ones who reside in different countries.
Medical Treatment: Seeking specialized medical treatments or procedures in foreign destinations.
Diplomacy and Government: Diplomats and officials travel for official duties and diplomatic engagements.
Religious Pilgrimages: Undertaking significant religious journeys to sacred sites.
Cultural Exchange: Engaging in and embracing various cultural aspects through sharing and experiencing.
Volunteer and Humanitarian Work: Providing assistance to foreign communities through volunteer and humanitarian initiatives.
Travel Apps
Contemporary travel applications have completely transformed the way travelers strategize, execute, and enhance their journeys, offering a diverse range of features tailored to various travel needs. Let's take a closer look at some of the leading travel apps and the advantages they offer:
Google Maps: Renowned for its dependability, Google Maps provides an extensive array of navigation options. It provides offline maps and directions for driving, public transportation, walking, and cycling, ensuring that travelers can navigate even without an internet connection.
Booking.com: Simplifying accommodation bookings, this application provides access to a wide selection of hotels, apartments, and vacation homes across the globe, catering to different preferences and budgets.
Skyscanner: Widely employed for comparing and reserving flights, hotels, and car rentals, Skyscanner assists travelers in identifying the best deals and choices for their specific travel itineraries.
TripAdvisor: Travelers can tap into a wealth of reviews, photos, and maps on TripAdvisor to aid in planning and booking their ideal trips. Insights from fellow travelers offer invaluable guidance on destinations and experiences.
Source
Saudi Arabia's immigration laws are a set of rules and regulations that govern the entry, exit, and stay of foreigners in the country. Saudi Arabia has different types of visas and permits for different purposes and visitors, such as tourism, business, work, family, student, transit, Hajj, and Umrah. Depending on the nationality and the duration and frequency of the visits, foreigners may need to apply for a visa in advance or obtain one online or on arrival.
Saudi Arabia also has a citizenship law that defines the ways to grant Saudi citizenship to children born inside or outside the Kingdom to a Saudi father or a Saudi mother, as well as to foreigners who meet certain criteria. The citizenship law also specifies the rights and obligations of Saudi citizens and the conditions for renouncing or revoking citizenship.
Also See
https://en.wikipedia.org/wiki/Visa_policy_of_Saudi_Arabia
https://en.wikipedia.org/wiki/Passport
https://en.wikipedia.org/wiki/Tinder_(app)
https://en.wikipedia.org/wiki/Tourism
https://en.wikipedia.org/wiki/Travel_visa
Ask a question
If you still have a question about this topic after reading the article, let us know and we'll update the article. Include your email if you want us to reply to you.
Send fan mail
We love to hear from you! If our article helped you in anyway, let us know and we'll share it with the team on our Friday meetings.
Cite this article
MLA Style
Santos, Byron. "Saudi Arabia Umrah visa open date: Travel to Saudi Arabia stress free and plant 1 tree!." Visas For Future, https://www.visasforfuture.com/saudi-arabia-umrah-visa-open-date/. Accessed on 31 August 2023.
Chicago Style
Santos, Byron. "Saudi Arabia Umrah visa open date: Travel to Saudi Arabia stress free and plant 1 tree!." Visas For Future. August 31, 2023. https://www.visasforfuture.com/saudi-arabia-umrah-visa-open-date/.
Related posts