Here are some requirements for applying Saudi Arabia e-visa:
Check Eligibility: Explore the official Saudi Arabian e-visa website to assess your eligibility based on factors like your nationality, purpose of visit (tourism, business, etc.), and planned duration of stay.
Register Account: Enroll on the e-visa portal by creating a personalized account. Furnish accurate personal details, such as your name, passport particulars, and contact information.
Complete Application Form: Fill out the digital application form with the required particulars. This encompasses your travel arrangements, intended length of stay, and purpose of visit. Ensure all details align with your passport information.
Review and Submit: Meticulously review the details entered in the application form and the uploaded documents. Verify the accuracy of information before final submission.
Await Approval: Subsequent to submission, keep an eye on your email for application status updates. Processing times can vary, and you will be informed once your e-visa is approved.
Receive E-Visa: Upon approval, an electronic copy of the e-visa will be sent to your email. Download and print the e-visa for your records and to present during your travels.
If you've made the choice to obtain your e-visa, don't hesitate to visit our website, VisasForFuture.com. We're here to assist you in ensuring a seamless and stress-free process.
Our visa forms are easy and simple.
We validate your application.
We answer your questions.
We plant a tree!
---
What We're Selling?
If you want to travel to Saudi Arabia, you need a Saudi Arabia e-visa. Saudi Arabia e-visa that is mandatory electronic document for entry and exit. Our e-visa processing service will give you your Saudi Arabia e-visa in your mailbox within 24 hours.
Air and seaport travelers to and from Saudi Arabia, including residents, need e-visa.
1 e-visa for 1 person for every multiple entry.
Price: $214.82 (covers both the Government fee and compulsory health insurance)
Turnaround time: 3 days (Unless we need to wait for additional information from the client)
Validity of every e-visa is one year.
We plant a tree for every product sold.
---
How to order
Fill out the application form.
Submit payment.
Answer intake questions.
Receive your Saudi Arabia e-visa in 3 days!
---
Join us and plant a tree!
Solving the most urgent environmental problems requires teamwork! That's what motivated us to partner with One Tree Planted, a non-profit organization that aims to make it simple for anyone to help the environment by planting trees.
We plant a tree for every product sold. Our vision is to support communities and the environment by offering services to the public. For every product sold, we'll plant a tree. We do this with local help to support local economies and communities. This is in opposition to mass-tourism, that sucks the soul out of destinations. This is also in opposition to greedy international corporations, whose only concern are shareholder profit.
We do this with the help of One Tree Planted. A portion of every purchase goes to a reforestation or an urban forestry project. We hope that, by succeeding, we can have a future that we hope for, not dread. You can help us, by voting with your consumption. Buy a visa from us, to plant a tree.
Our tree planting projects follow these guidelines:
They aim to create green spaces, protect wildlife, store carbon, improve farming or benefit communities.
They plant at least 10,000 trees.
They use a variety of native plants that fit the local environment.
They engage and empower the local people.
They draw on the knowledge and skills of experts or professionals in reforestation fields.
They leave the trees planted for nature and not for profit.
They track and care for the trees planted to ensure around an 80% survival rate.
FAQ
Can I Apply For Other People Too?
Yes, you can apply for the Saudi Arabia e-visa for other people too, as long as you have their personal and travel information.
What Happens If My Flight Is Delayed?
If your flight is delayed, you don't need to worry about your e-visa. The e-visa is valid for one year upon receiving, so you can still use it for your rescheduled flight as long as it is within that period.
Do I Need A COVID-19 Test To Enter Saudi Arabia?
I Have Additional Questions About My Travel Itinerary And Required Documents.
Do I need a visa to enter Saudi Arabia?
Yes nationalities are required to get a visa to enter Saudi Arabia.
Learn More About Saudi Arabia E-visa fee
Table of Contents
How Much is Saudi Arabia's E-visa Fee?
The Saudi Arabia e-visa fee is the amount of money that you have to pay to obtain an electronic travel authorization to visit Saudi Arabia for tourism purposes. The e-visa fee depends on your nationality, the number of entries, and the processing time of your application. Here are some of the main points about the Saudi Arabia e-visa fee:
The e-visa fee consists of two parts: the visa fee and the health insurance fee. The health insurance fee is a variable amount that covers the medical expenses that you may incur during your stay in Saudi Arabia. Saudi Arabia E-visa fee at VisasForFuture.com is $214.82 (includes the Government fee and the mandatory health insurance). The visa fee is approximately SAR 805.57 for all eligible nationalities. This fee is non-refundable and non-transferable, regardless of whether your application is approved or rejected. You have to pay the visa fee online using a valid credit or debit card when you submit your application.
Types of Saudi Arabia E-visa
Saudi Arabia provides a diverse range of visa options to cater to various purposes and types of visitors. Depending on factors such as your nationality, the nature of your visits, their duration, and your purpose of travel, you might be required to apply for a specific type of visa to gain entry into the country. Below are some of the primary visa categories available:
Tourist Visa: This type of visa is intended for individuals visiting Saudi Arabia for leisure and tourism purposes. Application for this visa can be conveniently completed through an online portal. The tourist visa is valid for a year from the issuance date and permits multiple entries during this period. However, the maximum cumulative stay in Saudi Arabia cannot exceed 90 days within this duration.
Business Visa: This visa is designed for individuals traveling to Saudi Arabia for business-related activities, such as meetings or conferences. Applications for this visa can be made at the Saudi Arabian consular post in your respective region or country. Business visas typically allow multiple entries over a three-month span from the date of issuance.
Business Work Visa: Intended for companies requiring specialized and highly skilled personnel for specific short-term tasks (up to 2 months), this visa can be sought at the Saudi Arabian consular office in your country. It allows a single entry with a maximum stay of 60 days.
Work Visa: This visa is aimed at individuals planning to work in Saudi Arabia, encompassing expatriates and foreign workers. The application process takes place at the Saudi Arabian consular post in your region or country. A work visa permits a single entry and a maximum stay of 90 days, extendable upon arrival in Saudi Arabia.
Permanent Family Visa: Immediate family members of eligible expat residents desiring permanent residency in Saudi Arabia can apply for this visa at the Saudi Arabian consular office in their home region. This visa category doesn't permit employment and necessitates proof of relationship and financial support.
Family Visit Visa: Intended for immediate family members of qualified expat residents wanting to visit them temporarily in Saudi Arabia, this visa is obtainable through the Saudi Arabian consular post. Similar to the permanent family visa, it does not allow employment and mandates verification of relationship and an invitation letter.
Student Visa: This visa is tailored for individuals enrolling in accredited educational institutions in Saudi Arabia. Application takes place at the Saudi Arabian consular post in your respective region. The student visa grants multiple entries within one year from issuance, with a maximum stay of 180 days per entry.
Transit Visa: Individuals transiting through Saudi Arabia en route to another destination can acquire this visa from the Saudi Arabian consular post. It permits a single entry with a maximum stay of 72 hours.
Hajj Visa: Individuals preparing to undertake the Hajj pilgrimage in Makkah can apply for this visa through authorized travel agencies. The Hajj visa permits a single entry with a maximum stay of 30 days during the Hajj season.
Umrah Visa: This visa is intended for those planning to perform the Umrah pilgrimage in Makkah. Applications are processed by authorized travel agencies. The Umrah visa allows a single entry with a maximum stay of 30 days outside the Hajj season.
What is Saudi Arabia E-visa?
The Saudi Arabia e-Visa provides the opportunity for travelers to enter Saudi Arabia and engage in tourism-related endeavors like attending events, visiting family and relatives, experiencing leisure activities, and participating in Umrah (excluding Hajj). However, it does not cover activities such as studying. This electronic visa is applicable for entry through all airports and seaports.
The e-Visa for Saudi Arabia is a digital visa solution that enables eligible travelers to request and secure a visa for entry into the country via an online application procedure. This electronic system streamlines and accelerates the visa application process, eliminating the necessity for travelers to physically visit an embassy or consulate to obtain a conventional paper visa.
Countries Eligible to Apply for Saudi Arabia Visa
Canada
Us
Andorra
Austria
Belgium
Bulgaria
Croatia
Cyprus
Czech Republic
Denmark
Estonia
Finland
France
Germany
Greece
Holland
Hungary
Iceland
Irelandsouth
Italy
Latvia
Liechtenstein
Lithuania
Luxembourg
Malta
Monaco
Montenegro
Norway
Poland
Portugal
Romania
Russia
San Marino
Slovakia
Slovenia
Spain
Sweden
Switzerland
Ukraine
United Kingdom
Brunei
China (Including Hong Kong And Macau)
Japan
Kazakhstan
Malaysia
Singapore
South Korea
Australia
Georgia
Albania
Azerbaijan
Kyrgyzstan
Maldives
South Africa
Taiwan
Tajikistan
Uzbekistan
New Zealand
Eligible nationalities for Electronic Visa Waiver (EVW):
Eligible for Saudi Arabia eVisa on arrival:
United States visa holders
United Kingdom visa holders
Schengen visa holders
Visa mentioned above needs to be valid and has been used at least once to travel to the respective country.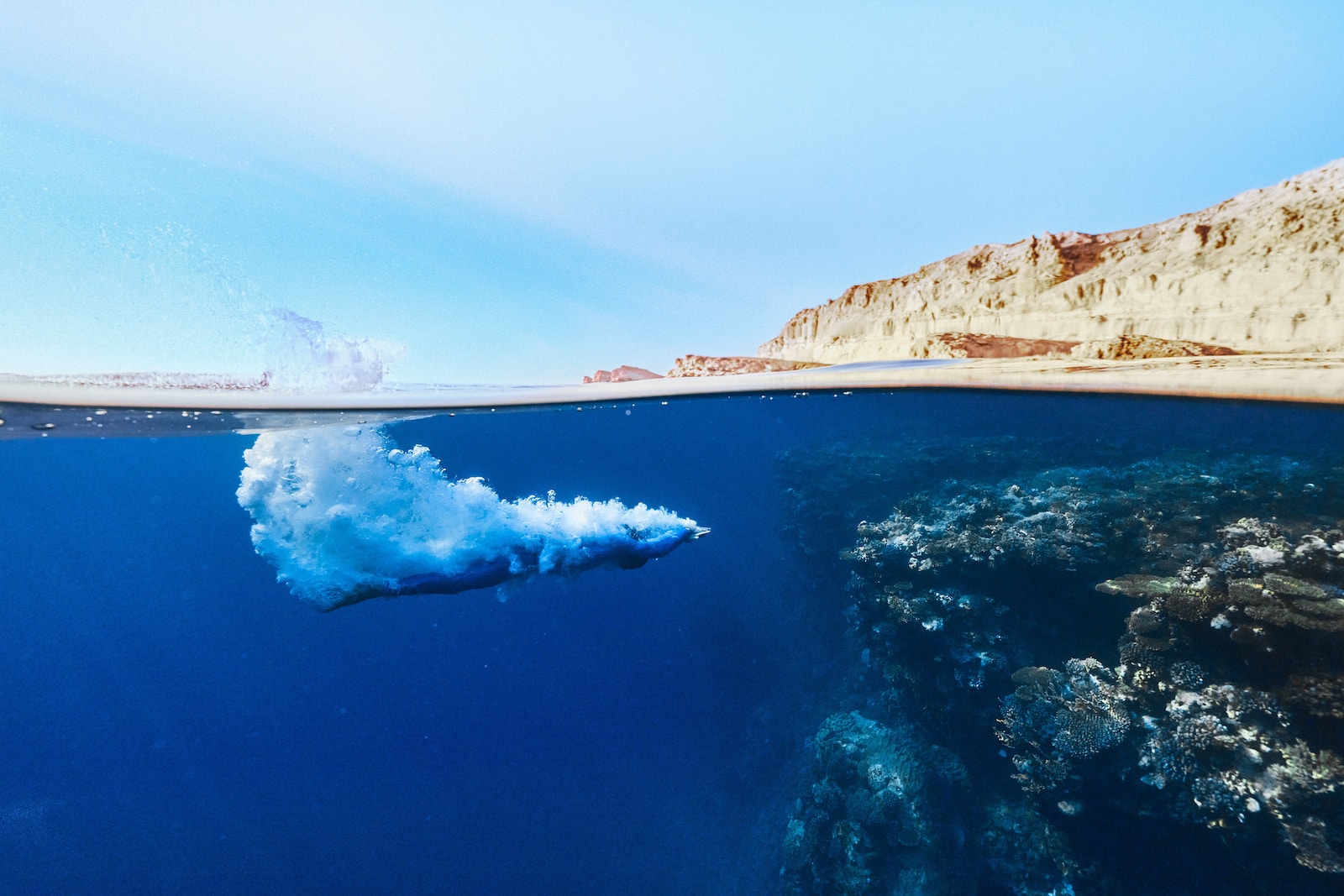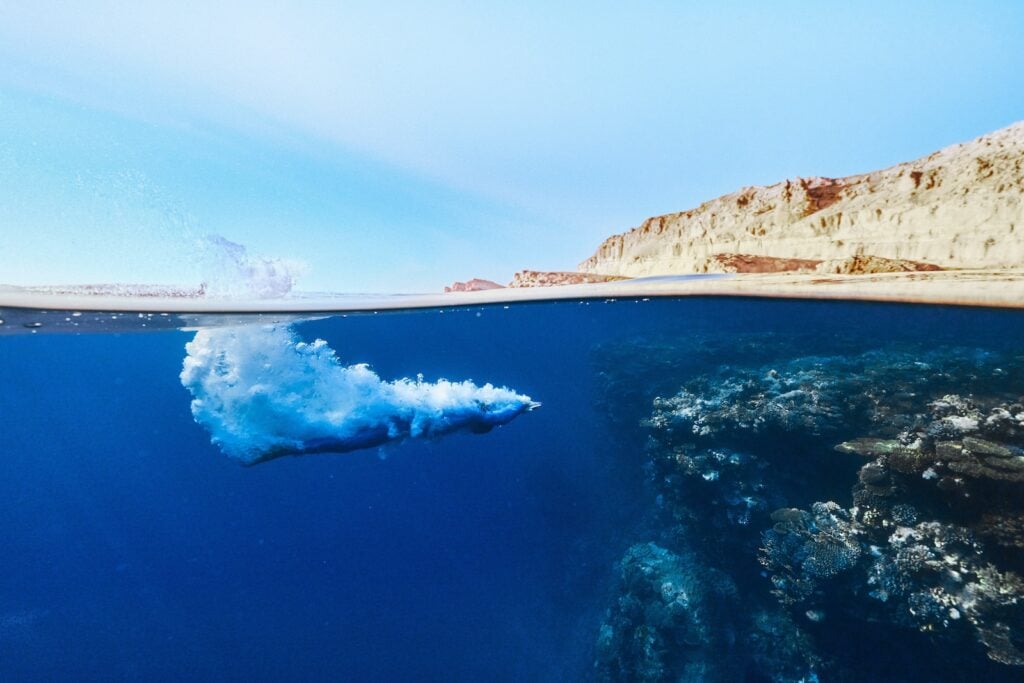 How to apply for Saudi Arabia E-visa
The Saudi Arabia e-visa is a multi-entry electronic travel authorization that allows citizens from eligible countries to visit Saudi Arabia for tourism purposes. The e-visa has been designed to speed up the process of getting a visa. You can apply for an e-visa online through a fast and easy-to-use at our website VisasForFuture.com. We can process your e-visa with a turn-around time of 3 days (unless we need to wait for additional information from the client). Each e-visa is a multiple entry which costs $214.82 (includes the Government fee and the mandatory health insurance). You must prepare the following documents so we can proceed to you application right away:
A passport with atleast 6 month validity
Passport-size photo
Details of accommodation in SA
Flight itinerary
Health Insurance (to be purchased while ordering the eVisa)
Financial proof
Saudi Arabia Visa Policy
The Saudi Arabia visa policy constitutes a collection of guidelines and rules that delineate the parameters for entry into the nation and the associated prerequisites. Your eligibility to enter hinges on factors such as your nationality, the nature and duration of your visit, as well as the type of passport you possess. Depending on these factors, you might be required to apply for a visa beforehand, obtain one through online means, or acquire it upon arrival. Below are key facets of the Saudi Arabia visa policy:
Citizens of the Gulf Cooperation Council (GCC) countries, namely Bahrain, Kuwait, Oman, Qatar, and the United Arab Emirates, enjoy visa-free access to Saudi Arabia and can enter using their national ID cards.
For United Kingdom citizens, Saudi Arabia extends an electronic visa waiver (EVW), permitting a solitary entry for a span of up to six months. Before their departure, UK nationals can apply for the EVW online.
Introduced in 2019, Saudi Arabia initiated an eVisa program enabling citizens of 49 designated countries to seek a tourist visa online or upon arrival. This eVisa remains valid for one year from its issuance date, allowing multiple entries within this timeframe. However, the cumulative stay in Saudi Arabia should not surpass 90 days during this duration. Holders of valid US, UK, or Schengen visas can also acquire the eVisa, provided they have employed it for at least one visit to the corresponding country or area.
Beyond these, Saudi Arabia offers a range of visas for diverse purposes, encompassing business, work, family, student, transit, Hajj, and Umrah. Applying for these visas mandates approaching the nearest Saudi Arabian consular post in advance. Each visa category may entail distinct validity periods and entry requirements.
What is a Sticker Visa?
A sticker visa is a classification of visa that materializes as a label or adhesive affixed onto the traveler's passport. This label encompasses vital details regarding the visa recipient, including their name, nationality, passport number, date of birth, and a photograph. Additionally, it denotes the validity duration, the permissible number of entries, and the specific countries or regions that the visa holder can access.
Distinguishing itself from an electronic visa or e-visa, a sticker visa is a distinct concept. An e-visa serves as a digital authorization electronically linked to the traveler's passport. Unlike a sticker visa, an e-visa doesn't entail the physical application of a label to the passport. Instead, it might necessitate the presentation of a printed confirmation or a barcode at the border for authentication purposes.
What is a Passport?
A passport stands as an official travel credential bestowed by a government, encompassing an individual's identity and nationality. Possession of a passport facilitates seamless travel to and from foreign nations and affords access to consular aid. Fundamentally, a passport serves as validation for the personal identity and national affiliation of its holder.
Typically, a passport encompasses the subsequent particulars:
The complete name, birth date, gender, and profession of the passport bearer.
The passport number, issuing country, and expiration date.
A photograph, signature, and biometric data (such as fingerprints or facial recognition) of the passport holder.
Security attributes like holograms, watermarks, or microchips, which deter counterfeiting or tampering. Additional information might be present, such as visa status, travel history, or the passport holder's emergency contacts.
Distinct nations and regions present varied passport types and designs. For instance, some passports adopt different hues or symbols to denote the passport holder's status or category, including diplomatic, official, or ordinary. Formatting or sizing can diverge in line with international standards or conventions. Furthermore, variations in languages or scripts are present to mirror the issuing nation's cultural diversity.
A passport holds significance beyond its role as a travel document; it's emblematic of identity and citizenship. Beyond facilitating travel, a passport can dictate the passport holder's rights and privileges, spanning freedom of movement, access to social services, and protection against persecution. Additionally, a passport mirrors the international standing and standing of the issuing country or region, underscoring their relationships within the global community.
What is International Travel?
International travel pertains to the act of journeying across various countries or nations. It encompasses the traversal of national boundaries and generally necessitates travel documents like passports, visas, and sometimes supplementary permissions or documentation contingent upon the countries involved and the travel's purpose.
International travel spans an array of objectives, including:
Tourism: Individuals embark on international travel to explore novel destinations, immerse themselves in diverse cultures, and visit renowned landmarks, natural marvels, and historical sites.
Business: International business travel entails individuals journeying to foreign countries for business-oriented activities such as meetings, conferences, negotiations, and market analysis.
Education: International students travel to different nations to pursue higher education at universities, colleges, and other educational institutions.
Employment: People may travel internationally for work purposes, encompassing short-term assignments, prolonged work contracts, or relocations due to job prospects.
Family and Friends: International travel facilitates visits to family members, friends, or beloved individuals residing in different countries.
Medical Treatment: Some individuals seek medical care or procedures in foreign lands due to specialized medical facilities or expertise.
Diplomacy and Government: Government officials, diplomats, and representatives of international bodies undertake international travel to partake in diplomatic and official undertakings.
Religious Pilgrimages: Many undertake international travel for religious pilgrimages, such as the Hajj to Mecca for Muslims.
Cultural Exchange: Artists, performers, scholars, and individuals involved in cultural exchange initiatives travel internationally to share and encounter varied cultural aspects.
Volunteer and Humanitarian Work: Individuals may travel internationally to partake in volunteer or humanitarian projects, rendering aid to communities in need.
International travel entails diverse transportation modes, encompassing air travel, sea voyages (cruise ships), rail journeys, and overland travel (crossing borders by road). The intricacies and prerequisites of international travel differ significantly based on the countries involved, the travel's intent, and any pertinent regulations or restrictions, including immigration policies, health requisites, and security considerations.
Best Travel Apps
Travel apps are applications that you can download on your smartphone or tablet to help you plan, book, and enjoy your trips. Travel apps can offer various features and functions, such as finding flight deals, booking hotels, renting cars, exploring destinations, navigating maps, translating languages, and more.
There are many travel apps available in the market, but some of them stand out for their quality, popularity, and usefulness. Here are some of the best travel apps that you should consider downloading before your next trip:
Expedia: Expedia is one of the most comprehensive travel apps that allows you to search and compare flights, hotels, and car rentals from thousands of providers. You can also book vacation packages, cruises, activities, and attractions with Expedia. Expedia also offers rewards, discounts, and perks for its members and app users.
Hopper: Hopper is a smart travel app that helps you find the cheapest flights and hotels. Hopper uses advanced data analysis and prediction algorithms to tell you when is the best time to book your trip and how to save money. Hopper also lets you freeze the price of a flight or hotel for a small fee and book it later at the same price.
Google Travel: Google Travel is a suite of travel tools that includes Google Flights, Google Hotels, Google Trips, and Google Maps. Google Travel helps you research and organize your trip with ease. You can find flight options, hotel reviews, travel guides, things to do, and more with Google Travel. You can also sync your travel plans with your Google account and access them offline.
TripAdvisor: TripAdvisor is one of the most popular travel apps that provides millions of user reviews and ratings for hotels, restaurants, attractions, and tours around the world. TripAdvisor helps you find the best places to stay, eat, and visit based on your preferences and budget. TripAdvisor also lets you book your trip directly from the app or through its partner sites.
Airbnb: Airbnb is a unique travel app that allows you to book alternative accommodations from local hosts. You can find and rent apartments, houses, cabins, villas, and more with Airbnb. You can also book experiences, such as cooking classes, hiking tours, or cultural events with Airbnb. Airbnb offers a variety of options for different tastes and needs.
These are just some of the best travel apps that you can use to make your trip easier and more enjoyable. There are many other travel apps that you can explore and download according to your interests and preferences.
Source
Saudi Arabia's immigration laws are a set of rules and regulations that govern the entry, exit, and stay of foreigners in the country. Saudi Arabia has different types of visas and permits for different purposes and visitors, such as tourism, business, work, family, student, transit, Hajj, and Umrah. Depending on the nationality and the duration and frequency of the visits, foreigners may need to apply for a visa in advance or obtain one online or on arrival.
Saudi Arabia also has a citizenship law that defines the ways to grant Saudi citizenship to children born inside or outside the Kingdom to a Saudi father or a Saudi mother, as well as to foreigners who meet certain criteria. The citizenship law also specifies the rights and obligations of Saudi citizens and the conditions for renouncing or revoking citizenship.
Also See
https://en.wikipedia.org/wiki/Visa_policy_of_Saudi_Arabia
https://en.wikipedia.org/wiki/Passport
https://en.wikipedia.org/wiki/Tinder_(app)
https://en.wikipedia.org/wiki/Tourism
https://en.wikipedia.org/wiki/Travel_visa
Ask a question
If you still have a question about this topic after reading the article, let us know and we'll update the article. Include your email if you want us to reply to you.
Send fan mail
We love to hear from you! If our article helped you in anyway, let us know and we'll share it with the team on our Friday meetings.
Cite this article
MLA Style
Santos, Byron. "Saudi Arabia E-visa fee: Travel to Saudi Arabia stress free and plant 1 tree!." Visas For Future, https://www.visasforfuture.com/saudi-arabia-e-visa-fee/. Accessed on 18 August 2023.
Chicago Style
Santos, Byron. "Saudi Arabia E-visa fee: Travel to Saudi Arabia stress free and plant 1 tree!." Visas For Future. August 18, 2023. https://www.visasforfuture.com/saudi-arabia-e-visa-fee/.
Related posts