Make passport photos online is a convenient and cost-effective way to get your passport photos without having to visit a photo studio or a booth. You can also use this service to create other types of ID photos, such as for visas, driver's licenses, or student cards. However, you should always check the requirements and guidelines of the authority or agency that issues your passport or ID before using this service, as they may have specific rules and standards for the photo quality, background, lighting, expression, and attire.
Here are some of the benefits of using passport photos online:
Convenient: You can create passport photos online from anywhere, at any time.
Affordable: Passport photos online are typically much cheaper than getting them taken at a studio.
Quick: It only takes a few minutes to create passport photos online.
Flexible: You can make adjustments to your passport photo until you are happy with it.
If you are looking to take a passport photo using online/internet, we can offer our online passport photo services
Visas for Future Passport Photo Service
Use the Visas for Future passport photo service to get a passport photo that'll work for your application. Simply take a photo of yourself using our guidelines, send it in and we'll edit it. We'll send you your passport photos by post with free shipping. We deliver to the Canada, EU, US, and UK. For individuals outside of those countries, we can deliver your passport photos to your inbox, which you can print at home. For every product sold, we plant a tree!
How it works
Take a photo.
We verify your photo.
Passport photos are delivered by post or email.
---
How to take your passport photo
Here's how you can take passport photos at home, to ensure that they'll be high quality:
1.) Stand .5 meters or 2 feet from the wall. This ensures that there's no shadow on your portrait.
2.) Place the camera 2 meters or 6 feet away from subject. This will prevent distortion and give you a prettier picture!
3.) Have the camera on the same level as the subject's face.
4.) Use plenty of lighting. Natural light is preferred but plenty of light in general is the best. Make sure it is even and doesn't leave a shadow.
Benefits of using an online passport photo service
There's many choices when it comes to getting a passport photo but here are reasons why you should go with an online agent:
You don't have to leave your house.
We know the passport photo rules of the country you're applying to.
We validate your photo – we check your passport photo to make sure it is in order.
Save money with bulk orders – you can order many passport photos and save.
Why choose us
Visas for Future is a convenient service that can help you with your passport photo needs. Here are six reasons why you should choose Visas for Future for your passport photo services:
Expertise: Our experts ensure that your passport photo meets the official requirements of your destination country.
Convenience: You can upload your own photo or take one with your smartphone, and we will crop, resize, and enhance it to create a perfect biometric photo.
Support: We're visa and passport photo experts. You can ask us travel questions, which will make your trip planning process easier.
Speed: Your photos are shipped within a day!
Unlimited retakes: You can also take as many photos as you want until you are satisfied with the result.
---
Join us and plant a tree!
Solving the most urgent environmental problems requires teamwork! That's what motivated us to partner with One Tree Planted, a non-profit organization that aims to make it simple for anyone to help the environment by planting trees.
We plant a tree for every product sold. Our vision is to support communities and the environment by offering services to the public. For every product sold, we'll plant a tree. We do this with local help to support local economies and communities. This is in opposition to mass-tourism, that sucks the soul out of destinations. This is also in opposition to greedy international corporations, whose only concern are shareholder profit.
We do this with the help of One Tree Planted. A portion of every purchase goes to a reforestation or an urban forestry project. We hope that, by succeeding, we can have a future that we hope for, not dread. You can help us, by voting with your consumption. Buy a visa from us, to plant a tree.
Our tree planting projects follow these guidelines:
They aim to create green spaces, protect wildlife, store carbon, improve farming or benefit communities.
They plant at least 10,000 trees.
They use a variety of native plants that fit the local environment.
They engage and empower the local people.
They draw on the knowledge and skills of experts or professionals in reforestation fields.
They leave the trees planted for nature and not for profit.
They track and care for the trees planted to ensure around an 80% survival rate.
---
FAQ
How do I take a passport photo with Visas for Future?
Simply use your smart phone or camera to take a photo and upload it to our form. You can do this on your phone or on your desktop/laptop.
How do I print my passport photo?
We can send you printed passport photos if you live in the US, Canada, or EU. You can also get a digital download which you can print on printer paper at home as an alternative. To print at home, use your home printer.
How recent must my passport photo be?
Your passport photo must be taken within the last six months of your application date.
I have additional questions about passport photo.
---
Additional Information about Make Passport Photos Online
Table of Contents
Make Passport Photos Online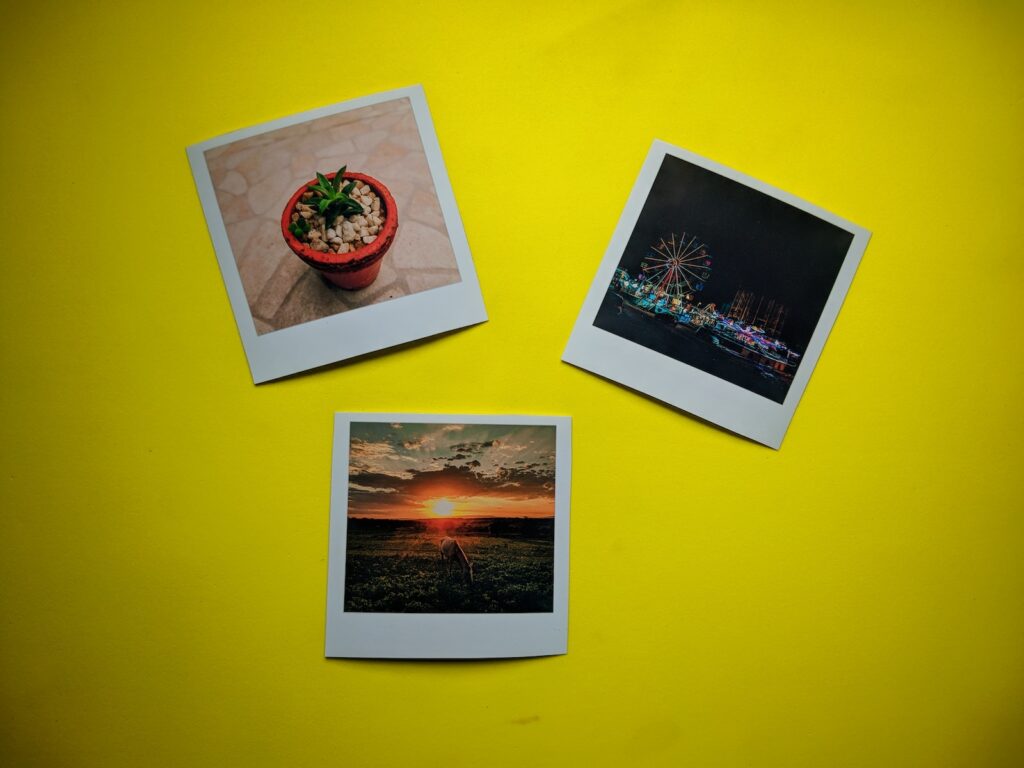 Make passport photos online: What is it?
Make Passport Photos Online is a service that allows you to create and print passport photos from your own digital photos. You can use an online tool or website that can automatically crop and resize your photos according to the specifications of different countries or applications. 
Passport photos online are digital photos that meet all the requirements for passport photos, which can be created using a smartphone, tablet, or digital camera. You can then upload the photo to a website or mobile app that offers passport photo services. These services will crop and adjust your photo to meet the specific requirements of your country's passport office. Once your photo has been approved, you can download it or have it printed and shipped to you.
But if you're looking for a stress-free and easy passport photo, here at Visas for Future, we offer services to get a passport photo that'll work for your application. Simply take a photo of yourself using our guidelines, send it in and we'll edit it. We'll send you your passport photos by post with free shipping. We deliver to Canada, the EU, the US, and the UK. For individuals outside of those countries, we can deliver your passport photos to your inbox, which you can print at home. Click here to see the full details.
Here are some of the benefits of using passport photos online:
Convenience: You can take your passport photo at home or anywhere else you have a good internet connection.
Affordability: Passport photos online are often much cheaper than having your photo taken at a traditional photo studio.
Accuracy: The best passport photo services use artificial intelligence to ensure that your photo meets all the requirements of your country's passport office.
Here are some tips for taking a good passport photo:
Find a well-lit area with a plain white or light-colored background.
Stand up straight and look directly at the camera.
Wear neutral-colored clothing and avoid wearing jewelry or hats.
Make sure your hair is pulled back so that your face is fully visible.
Have a neutral expression on your face.
What is a photo identification?
A photo identification, or photo ID, is an identity document that includes a photograph of the holder, usually only their face. The most commonly accepted forms of photo ID are those issued by government authorities, such as driver's licenses, identity cards, and passports. Photo IDs can be used to prove your identity, age, citizenship, or eligibility for certain services or benefits. Photo IDs can also help to prevent fraud, identity theft, or unauthorized access to secure areas or information.
What is an identity document?
An identity document is any document that can be used to prove a person's identity. It is typically issued by a government agency or other official organization. Identity documents typically contain personal information such as the bearer's full name, date of birth, address, and photograph.
Some common examples of identity documents include:
Passport
Driver's license
National identification card
Birth certificate
Social Security card
Student ID card
Employee ID card
Military ID card
Permanent resident card
Alien registration card
Identity documents are used for a variety of purposes, such as:
Traveling internationally
Opening a bank account
Renting an apartment
Applying for a job
Voting
Accessing certain government services
In some cases, you may be required to show proof of identity in order to complete a transaction or receive a service. For example, you may need to show your driver's license when buying alcohol or cigarettes, or you may need to show your passport when boarding an international flight.
What is Photography?
Photography is the art or practice of taking and processing photographs, which are images created by capturing light on a sensitive surface, such as film or a digital sensor. Photography can be used for various purposes, such as artistic expression, documentation, communication, or entertainment. Photography can also be done with different types of devices, such as cameras, smartphones, or webcams.
To take a photograph, one needs to control three elements of exposure: aperture, shutter speed, and ISO. The aperture is the opening of the lens that determines how much light enters the camera. Shutter speed is the duration of time that the camera's shutter is open, allowing light to reach the sensor or film. 
ISO is the measure of the sensor's or film's sensitivity to light. By adjusting these elements, one can create different effects and qualities in the photograph, such as brightness, depth of field, motion blur, or noise.
What is Digital Photography?
Digital photography is the process of capturing and storing images using electronic devices. Instead of using photographic film, digital cameras capture images as digital files, which can be stored on a computer or other digital storage device.
Digital photography has become increasingly popular in recent years due to its many advantages over traditional film photography. Digital photography is more convenient, affordable, and flexible than film photography. Digital cameras are also easier to use, and digital images can be edited and shared more easily.
Here are some of the benefits of digital photography:
Convenience: Digital cameras are small and lightweight, making them easy to carry and use. You can also store thousands of digital images on a single memory card, so you never have to worry about running out of film.
Affordability: Digital cameras are relatively inexpensive, and the cost of digital film is much lower than the cost of traditional film.
Flexibility: Digital images can be easily edited and shared. You can crop, rotate, and adjust the brightness and contrast of digital images, and you can also share them online or print them out.
Ease of use: Digital cameras are very easy to use. Most digital cameras have automatic settings that make it easy to take good photos, even if you are not a professional photographer.
What is Digital Printing?
Digital printing is a method of printing from a digital-based image directly to a variety of media. It usually refers to professional printing where small-run jobs from desktop publishing and other digital sources are printed using large-format and/or high-volume laser or inkjet printers. 
Digital printing has a higher cost per page than more traditional offset printing methods, but this price is usually offset by avoiding the cost of all the technical steps required to make printing plates. It also allows for on-demand printing, short turnaround time, and even a modification of the image (variable data) used for each impression.
Digital printing is used to produce a wide variety of products, including:
Business cards
Flyers
Brochures
Posters
Banners
Labels
Packaging
Photos
Art prints
Books
Magazines
Newspapers
What is an Image?
An image is a visual representation of something, such as a person, an object, or a scene. An image can be created by capturing light on a sensitive surface, such as film or a digital sensor, or by using a device that produces an optical appearance or counterpart of an object, such as a mirror or a lens. 
An image can also be formed by the imagination or the memory, as a mental picture or impression of something. An image can have different purposes and meanings, such as artistic expression, documentation, communication, or entertainment.
What is a travel visa?
A travel visa is a conditional authorization granted by a country to a foreigner, allowing them to enter, remain within, or leave that country. Visas typically include limits on the duration of the foreigner's stay, the territory they may enter, the dates they may enter, the number of permitted visits, or the individual's right to work in the country in question. 
Visas are associated with the request for permission to enter a territory and thus are, in most countries, distinct from actual formal permission for an alien to enter and remain in the country. In each instance, a visa is subject to entry permission by an immigration official at the time of actual entry and can be revoked at any time. 
Visa evidence most commonly takes the form of a sticker endorsed in the applicant's passport or other travel document but may also exist electronically. Some countries no longer issue physical visa evidence, instead recording details only in immigration databases.
Travel visas are required for citizens of most countries when visiting another country. There are a few exceptions, such as countries that have signed visa waiver agreements with each other. However, it is important to check the visa requirements of the country you are planning to visit before you travel, even if you are a citizen of a country that has a visa waiver agreement with that country.
What is a travel document?
A travel document is a form of identification that governments give to citizens or visitors so they can cross international borders. The most common travel document is a passport, which usually gives the bearer more privileges like visa-free access to certain countries. 
A passport is a booklet-form identity document issued by national authorities or the governments of certain subnational territories containing an individual's personal information as well as space for the authorities of other jurisdictions to affix stamps, visas, or other permits authorizing the bearer to enter, reside, or travel within their territory.
Other types of travel documents include passport cards, visas, arrival/departure records, and refugee travel documents. Passport cards are similar to passports but can only be used for land and sea travel to Canada, Mexico, the Caribbean, and Bermuda. Visas are stamps or papers that allow you to enter a specific country for a limited time and purpose. 
Arrival/departure records are forms that record when and where you enter and exit the U.S. Refugee travel documents are issued to people who have been granted asylum or refugee status in the U.S. and want to travel abroad temporarily.
What is a Certificate of identity?
A certificate of identity is a travel document issued by a country to non-citizens (also called aliens) residing within their borders who are stateless persons or otherwise unable to obtain a passport from their state of nationality (generally refugees). Some states also issue certificates of identity to their own citizens as a form of emergency passport or otherwise in lieu of a passport. The visa requirements of certificates of identity may be different from those of regular passports.
Certificates of identity are typically issued by the government agency responsible for immigration or passport matters. To apply for a certificate of identity, you will typically need to submit an application form, your passport (if you have one), and other supporting documentation, such as proof of identity and documentation of your status as a stateless person or refugee.
Certificates of identity are typically valid for one to two years. You may be able to renew your certificate of identity if you continue to meet the eligibility requirements.
Certificates of identity can be used to travel to many countries around the world. However, it is important to check the visa requirements of the country you are planning to visit before you travel, even if you have a certificate of identity.
What is a Biometric passport?
A biometric passport is a type of passport that has an embedded electronic chip that contains biometric information that can be used to verify the identity of the passport holder. Biometric information refers to unique physical characteristics, such as facial recognition, fingerprint recognition, or iris recognition. Biometric passports are also known as e-passports or digital passports.
Biometric passports are designed to improve the security and convenience of international travel. They can prevent fraud, identity theft, or forgery by using biometric technology to authenticate the passport holder. They can also speed up the immigration process by using automated facial recognition or e-gates.
What is a Passport stamp?
A passport stamp is a mark that is made on a passport by an immigration officer when a person enters or exits a country or territory. Passport stamps usually show the date and place of arrival or departure, and sometimes other information such as the mode of transport, the purpose of visit, or the duration of stay. 
Passport stamps are used to keep track of the movements of travelers and to enforce immigration and customs rules. Passport stamps may vary in shape, size, color, and design depending on the country or territory that issues them. Some countries or territories do not issue passport stamps at all, or only issue them on request. For example, most countries in the European Union do not stamp the passports of EU citizens traveling within the EU.
What is a Business Product?
A business product is any item or service that a company purchases to produce its own products or to operate its business. Business products are different from consumer products, which are sold to end-users and intended for personal use. Business products are classified based on their use rather than customer buying habits.
What is an Immigration law?
Immigration law is the branch of law that deals with the rules and regulations governing the movement of people across national borders. Immigration law determines who is an alien, what rights and obligations they have, how they can enter, stay, or leave a country, and how they can become citizens or be deported. 
Immigration law is different from naturalization and citizenship law, which are concerned with the legal status of people who are already in a country. Immigration law is also influenced by international law, human rights law, and foreign policy.
Immigration law varies from country to country, depending on their history, culture, politics, and economic interests. Some countries have more open and welcoming immigration policies, while others have more restrictive and selective ones. 
Some countries have bilateral or multilateral agreements with other countries to facilitate the movement of people, such as the European Union or the North American Free Trade Agreement. Some countries have special immigration programs for refugees, asylum seekers, family members, skilled workers, investors, students, or tourists.
See Also
https://en.wikipedia.org/wiki/Photo_identification
https://en.wikipedia.org/wiki/Identity_document
https://en.wikipedia.org/wiki/Photography
https://en.wikipedia.org/wiki/Digital_photography
https://en.wikipedia.org/wiki/Digital_printing
https://en.wikipedia.org/wiki/Image
https://en.wikipedia.org/wiki/Travel_visa
https://en.wikipedia.org/wiki/Certificate_of_identity
https://en.wikipedia.org/wiki/Biometric_passport
https://en.wikipedia.org/wiki/Immigration_law
Ask a question
If you still have a question about this topic after reading the article, let us know and we'll update the article. Include your email if you want us to reply to you.
Send fan mail
We love to hear from you! If our article helped you in anyway, let us know and we'll share it with the team on our Friday meetings.
Cite this article
MLA Style
Diego, James Abel. "How to make a passport photo online?." Visas For Future, https://www.visasforfuture.com/make-passport-photos-online/. Accessed on 28 September 2023.
Chicago Style
Diego, James Abel. "How to make a passport photo online?." Visas For Future. September 28, 2023. https://www.visasforfuture.com/make-passport-photos-online/.
Related posts