The online option is called an e-visa and it allows you to apply for a single-entry or multiple-entry visa through a website. You will need to fill out an application form, upload a passport photo and a copy of your passport, pay a fee, and wait for approval. The e-visa is valid for 90 days from the date of issue and allows you to stay in Egypt for up to 30 days per visit.
The on-arrival option is available at the Egyptian airports and it requires you to pay a fee of 25 USD for a single-entry visa or 60 USD for a multiple-entry visa. You will also need to have a passport that is valid for at least six months and has at least one blank page.
Both types of visas are issued for tourism purposes only and do not allow you to work or study in Egypt. You will also need to register with the local police within seven days of your arrival if you are staying in a private residence or with friends or relatives. Aside from the Egypt visa, an Egypt e-Visa is an official document permitting entry into Egypt.  At VisasForFuture.com. We can help you process your e-visa application faster and easier.
Our visa forms are easy and simple.
We validate your application.
We answer your questions.
We plant a tree!
---
What We're Selling?
If you want to travel to Egypt, you need an Egypt E-visa for. Egyptian e visa is mandatory electronic document for entry and exit. Our EVisa processing service will give you your Egyptian eVisa in your mailbox within 24 hours.
Air travelers to and from Egypt, including residents, need eVisa.
90 days from the date of issue for both Single & Multiple entries
Does not replace a visa, if you require one.
Single Entry – $84.75
Multiple Entry – $119.75
4 day turnaround time.
Form validation included.
We plant a tree for every product sold.
---
How to order
Fill out the application form.
Submit payment.
Answer intake questions.
Receive your Egyptian e-Visa in 1 day!
---
Join us and plant a tree!
Solving the most urgent environmental problems requires teamwork! That's what motivated us to partner with One Tree Planted, a non-profit organization that aims to make it simple for anyone to help the environment by planting trees.
We plant a tree for every product sold. Our vision is to support communities and the environment by offering services to the public. For every product sold, we'll plant a tree. We do this with local help to support local economies and communities. This is in opposition to mass-tourism, that sucks the soul out of destinations. This is also in opposition to greedy international corporations, whose only concern are shareholder profit.
We do this with the help of One Tree Planted. A portion of every purchase goes to a reforestation or an urban forestry project. We hope that, by succeeding, we can have a future that we hope for, not dread. You can help us, by voting with your consumption. Buy a visa from us, to plant a tree.
Our tree planting projects follow these guidelines:
They aim to create green spaces, protect wildlife, store carbon, improve farming or benefit communities.
They plant at least 10,000 trees.
They use a variety of native plants that fit the local environment.
They engage and empower the local people.
They draw on the knowledge and skills of experts or professionals in reforestation fields.
They leave the trees planted for nature and not for profit.
They track and care for the trees planted to ensure around an 80% survival rate.
FAQ
Can I Apply For Other People Too?
Yes, you can apply for other people too, as long as you have their personal and travel information.
What Happens If My Flight Is Delayed?
If your flight is delayed, you don't need to worry about your eVisa. The eVisa is valid for 30 days upon receiving, so you can still use it for your rescheduled flight as long as it is within that period.
Do I Need A COVID-19 Test To Enter Egypt?
I Have Additional Questions About My Travel Itinerary And Required Documents.
Do I need a visa to enter Egypt?
Yes, an E-Visa is required to any tourist who wishes to visit Egypt
Learn More About Is Egypt Visa Free for Ugandans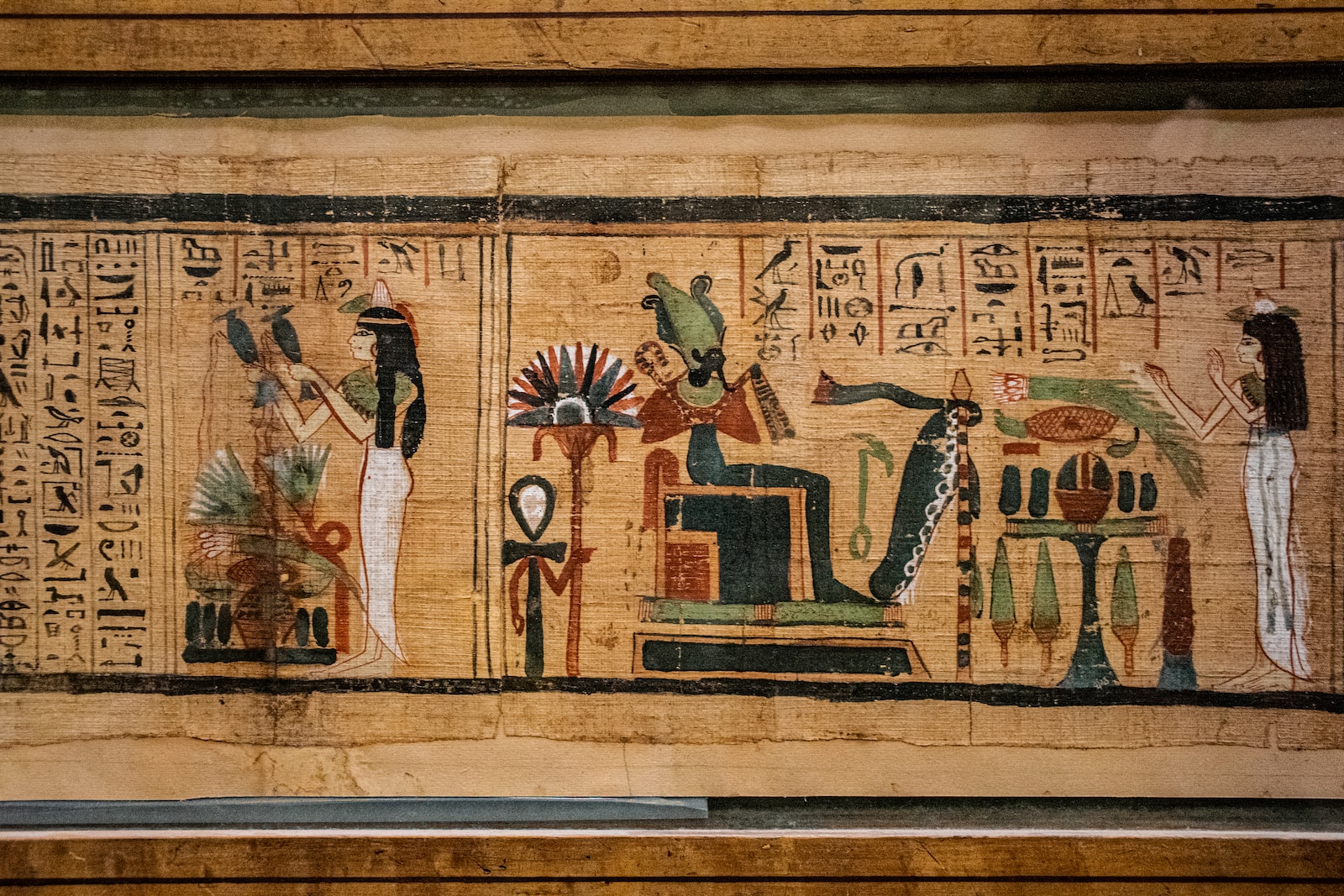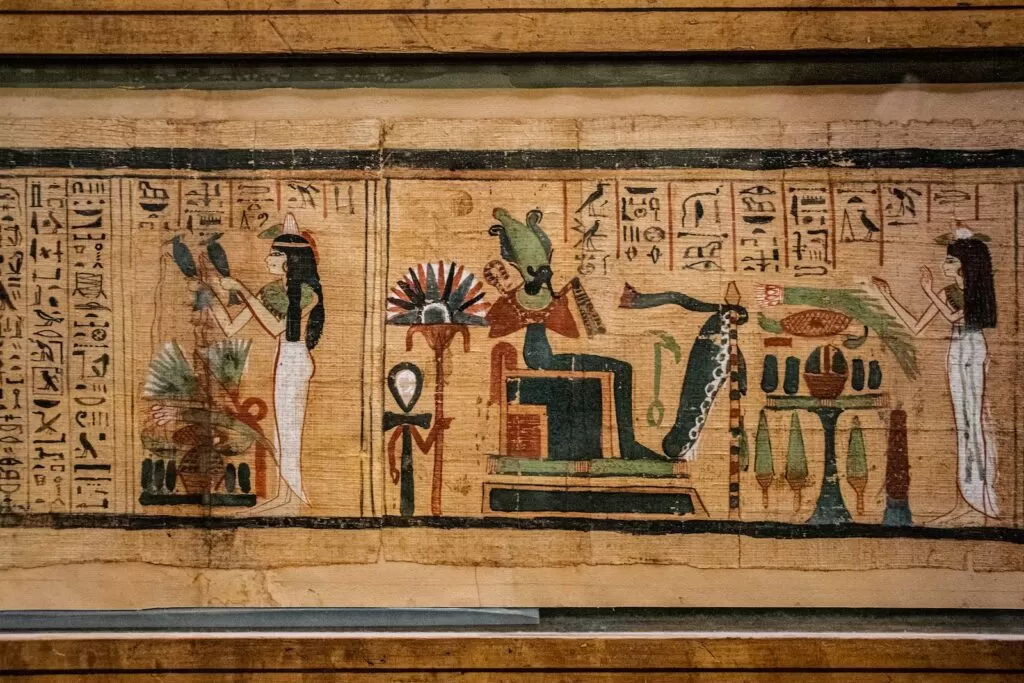 Table of Contents
Is Egypt Visa Free for Ugandans?
No. Ugandan citizens must obtain a visa before traveling to Egypt. However, they have the option of applying for an e-visa online or getting a visa on arrival at the airport. The visa is valid for 30 days. Egypt has not offered visa-free entry to Ugandan citizens and can enter Egypt with an e-visa or regular visa.
Egypt Visa type
Tourist Visa: The tourist visa is one of the most common types of visas issued by Egypt. It allows foreign visitors to enter the country for the purpose of tourism, leisure, and exploration of its rich cultural and historical heritage. Tourist visas are typically valid for a specific duration, often ranging from 30 to 90 days, and are usually single-entry visas, meaning that they permit one entry into Egypt.
Business Visa: The business visa is designed for individuals traveling to Egypt for business-related activities such as meetings, conferences, negotiations, or exploratory market research. Like tourist visas, business visas are generally valid for a limited period and may be single or multiple-entry, depending on the applicant's needs and the discretion of the issuing authorities.
Transit Visa: A transit visa is applicable to travelers who are passing through Egypt en route to their final destination. This type of visa is usually granted for a short duration and allows the holder to remain within the transit area of the airport without entering the country.
Student Visa: Students intending to pursue education in Egypt are required to obtain a student visa. To apply for this visa, applicants need to provide acceptance letters from accredited educational institutions in Egypt and proof of sufficient funds to cover their expenses during their stay.
Work Visa: Foreign nationals seeking employment opportunities in Egypt are required to apply for a work visa. This typically involves a more complex application process, as the individual needs to secure a job offer from an Egyptian employer and fulfill specific requirements set by the Egyptian government.
Diplomatic and Official Visas: Diplomatic and official visas are issued to government officials, diplomats, and representatives of international organizations who are visiting Egypt for official purposes. These visas are usually granted based on diplomatic agreements and are accompanied by specific privileges and immunities.
Special Entry Visas: In certain cases, special entry visas may be granted for specific purposes such as medical treatment, religious pilgrimage, or participation in cultural or sporting events. These visas are subject to the approval of the relevant Egyptian authorities.
Egypt Visa Requirements for Tourist
Here is a general overview of the tourist visa requirements for Egypt:
Passport: A valid passport with a minimum of six months' validity beyond the intended departure date from Egypt. At least one blank page in the passport for visa stamps.
Visa Application Form: Completed visa application form. This form can usually be obtained from the official website of the Egyptian embassy or consulate
.
Passport Photos: Recent passport-sized photographs meeting the specified requirements 
Supporting Documents: Proof of travel itinerary, including flight reservations and hotel bookings. Letter of invitation or other relevant documents, depending on the purpose of travel 
Financial Proof: Evidence of sufficient funds to cover the stay in Egypt, including accommodation, transportation, and other expenses. This can be in the form of bank statements, sponsorship letters, or other financial documents.
Health Insurance: Some visas may require proof of valid health insurance coverage for the duration of the stay in Egypt.
Additional Requirements: Depending on the type of visa and the applicant's nationality, additional documents may be required. 
Egypt Visa Application
If you are planning to visit Egypt for tourism, you need to apply for a visa before your trip. Depending on your nationality and the type of visa you need, you have different options for applying for an Egyptian visa. You can either apply for an e-Visa online, get a visa on arrival at the airport, or obtain a visa from the Egyptian embassy or consulate in your country.
The Egypt Visa is offered in two different options; Single and Multiple Entry. The evisa is strictly only offered for tourism purposes only.
The Egypt eVisa can be used for entry through select airports.
Cairo International Airport
Borg El Arab Airport (Alexandria)
Hurghada International Airport
Luxor International Airport
Sharm El Sheikh International Airport
Marsa Alam International Airport
Taba International Airport
Cost of Egypt Visa Single and Multiple Entry
The Egyptian visa options include Single Entry and Multiple Entry. With a Single Entry visa, travelers are permitted to stay in Egypt for a maximum of 30 days. On the other hand, for Multiple Entry visas, travelers are also allowed to stay up to 30 days per entry/visit. However, if they wish to extend their stay beyond this period, they must exit Egypt and then reenter the country. The cost of an Egyptian visa varies based on the type of entry chosen. A Single Entry visa is priced at $84.75, while the fee for a Multiple Entry visa is $119.75. 
The expected turnaround time for visa processing is 4 days. 
Egypt Visa Validity
For Single Entry and Multiple Entry visas, the visa is typically valid for 90 days from the date of issue. This means that travelers can enter Egypt within 90 days of the visa's issuance date. However, it's important to note that the duration of stay per entry is subject to specific regulations. Travelers should adhere to the guidelines and ensure they exit the country as required.
Additional Documents Needed for Egypt Visa
There are specific documents that are usually needed when you're applying for an Egypt visa. These documents typically consist of:
A valid passport that has a minimum validity of six months beyond your intended departure date from Egypt.
A completely filled-out visa application form.
Passport-sized photographs that meet the specific requirements set by the authorities.
Proof of your travel plans, including reservations for flights and accommodations, which confirm your travel itinerary.
Evidence demonstrating that you have enough financial means to cover your expenses during your stay in Egypt.
If applicable, a letter of invitation or an acceptance letter from an Egyptian educational institution, especially for students.
You  can get your Egypt Visa hastle free here at  VisasForFuture.com.
Who Is Eligible To Apply For The Egypt Visa?
Factors that may determine who is eligible to apply for an Egypt visa:
Nationality: Typically, citizens of countries that have diplomatic relations with Egypt are eligible to apply for visas. However, visa requirements and eligibility can vary depending on the applicant's nationality. Some countries might be granted visa-free or visa-on-arrival access, while others might require obtaining a visa prior to travel.
Purpose of Travel: Different types of visas are available based on the purpose of travel. Common purposes include tourism, business, education, employment, medical treatment, religious pilgrimage, and official visits.
The Traveler's eligibility will depend on their ability to provide supporting documents that align with the intended purpose of their visit. For example, a tourist visa applicant might need to provide a travel itinerary, while a student visa applicant would need a letter of acceptance from an Egyptian educational institution.
Financial Sufficiency: Many visa categories require applicants to demonstrate that they have sufficient funds to cover their expenses during their stay in Egypt. This is to ensure that visitors can support themselves financially without becoming a burden on the host country's resources.
Health Requirements: Some types of visas may require applicants to meet certain health requirements, such as having valid health insurance coverage for the duration of their stay. This is especially important in light of health concerns and potential medical expenses.
Criminal Background: Applicants with a criminal background might face additional scrutiny, especially for visas that involve long-term stays or employment. Some visas might be denied based on certain criminal convictions.
Ties to Home Country: Applicants may need to provide evidence of strong ties to their home country, such as family, property ownership, stable employment, or other factors that indicate they are likely to return after their visit to Egypt.
Documentation: Eligibility often hinges on the applicant's ability to provide accurate and complete documentation. This includes a valid passport, completed visa application form, passport-sized photos, and any other documents specific to the visa type.
What is Passport?
Passports are issued by national governments and adhere to internationally agreed-upon standards set by the International Civil Aviation Organization (ICAO). These standards ensure the security, integrity, and reliability of passports, helping to prevent fraud and unauthorized travel.
The information contained within a passport includes:
Personal Information: This section typically includes the traveler's full name, date of birth, place of birth, and gender. It might also include additional identifying details like height, eye color, and distinguishing marks.
Photograph: A clear photograph of the passport holder's face is an integral part of the document. This photograph aids border control officials in verifying the traveler's identity.
Signature: The passport holder's signature serves as another means of identification and authentication.
Passport Number and Issuing Authority: Each passport is assigned a unique number that helps track the document and its holder. The issuing authority, usually the traveler's home country, is also indicated.
Date of Issue and Expiry: The passport's validity period is specified by the date of issue and the date of expiry. Many countries require a passport to be valid for a certain period beyond the traveler's intended stay to ensure a smooth entry.
Machine-Readable Zone: A machine-readable area contains the traveler's personal information in a standardized format that can be easily read by automated systems at border crossings and airports.
Visa Pages: These are reserved for visas, entry and exit stamps, and any additional endorsements required for certain countries.
Emergency Contact Information: Some passports include emergency contact information that can be used to reach out to family members or friends in case of emergencies while traveling.
Security Features: Passports often include various security features to prevent counterfeiting, such as watermarks, holograms, special inks, and microprinting.
What is International Travel?
Governments and international organizations recognize the importance of regulating and facilitating international travel. Travelers are typically required to follow specific procedures, adhere to entry and exit requirements, and provide necessary documentation to ensure security, manage immigration, and facilitate orderly border crossings.
International travel involves a range of activities:
Tourism: Tourism is a major driver of international travel, with people exploring different countries to experience new cultures, historical sites, natural landscapes, and leisure activities.
Business: International business travel includes activities such as attending conferences, meetings, trade shows, negotiations, and exploring market opportunities in foreign countries.
Education: Students often travel internationally to pursue higher education, attend academic conferences, or engage in research collaborations.
Family Visits: People travel to visit family members living in other countries, fostering connections and maintaining relationships.
Diplomacy: Diplomats, government officials, and international organization representatives travel for diplomatic missions, negotiations, and international cooperation.
Medical Tourism: Some individuals travel internationally to access specialized medical treatments or procedures not available in their home countries.
Religious Pilgrimages: Many individuals undertake journeys to sacred sites or places of worship in foreign countries for spiritual reasons.
Cultural Exchange: Artists, performers, and cultural enthusiasts travel to participate in cultural events, festivals, exhibitions, and collaborations.
Egypt Diplomatic Mission
Egypt is a country that has a long and influential history in the Middle East and Africa. It is also a key player in the international arena, especially in the Arab world, the African Union, the Islamic Cooperation Organization, and the Non-Aligned Movement. Egypt has established diplomatic relations with almost all countries in the world, and has an extensive network of diplomatic missions abroad. 
Some of the major achievements of the Egyptian diplomacy in recent years include:
The mediation role in resolving several regional conflicts and crises, such as the Libyan civil war, the Syrian civil war, the Yemeni civil war, the Sudanese transition, and the Ethiopian dam dispute.
The participation in various peacekeeping operations and humanitarian missions under the auspices of the United Nations or regional organizations.
The hosting of several important international conferences and summits, such as the Africa 2019 Forum, the Aswan Forum for Sustainable Peace and Development in Africa, the World Youth Forum, and the World Radiocommunication Conference.
The chairmanship of several regional and international organizations and groups, such as the African Union (2019-2020), the Group of 77 (2018), and the Non-Aligned Movement (2009-2012).
The signing of several bilateral and multilateral agreements and treaties with other countries and entities on various fields and issues, such as trade, investment, energy, security, education, culture, tourism, environment, health, and migration.
Egypt's Tourist Spot 
Egypt is renowned for its rich history, cultural heritage, and iconic landmarks that attract tourists from around the world. From ancient archaeological sites to stunning natural wonders, Egypt offers a diverse range of tourist spots that captivate visitors. Here are a few prominent tourist spots in Egypt:
The Pyramids of Giza: One of the Seven Wonders of the Ancient World, the Pyramids of Giza are an iconic symbol of Egypt. The Great Pyramid, built for Pharaoh Khufu, is the largest and most famous, accompanied by the Pyramids of Khafre and Menkaure. The Sphinx, a massive limestone statue with the body of a lion and the head of a pharaoh, stands nearby.
Luxor: Known as the world's greatest open-air museum, Luxor is home to a wealth of ancient temples and monuments, including the Karnak Temple complex and the Luxor Temple. The Valley of the Kings and the Valley of the Queens, where many pharaohs and queens were buried, are also significant attractions.
Aswan: Aswan is famous for the High Dam, which controls the Nile's floodwaters and generates hydroelectricity. The Unfinished Obelisk and the Philae Temple, relocated to Agilkia Island, showcase ancient architecture and engineering.
Nile River Cruises: Cruising the Nile is a popular way to explore Egypt's historical treasures while enjoying scenic landscapes. Travelers can witness rural life along the riverbanks and visit temples and ruins along the way.
Abu Simbel: These temples, originally built by Pharaoh Ramesses II, were relocated to higher ground to avoid flooding caused by the Aswan High Dam. The Abu Simbel temples are renowned for their impressive façades and intricate carvings.
Siwa Oasis: Located in the Western Desert, Siwa Oasis is known for its unique culture, hot springs, and historical sites. The Temple of the Oracle of Amun at Aghurmi and the ruins of the Shali Fortress are popular attractions.
Red Sea Riviera: Egypt's Red Sea coast offers world-class diving and snorkeling opportunities. Resorts like Sharm El Sheikh, Hurghada, and Dahab provide access to vibrant coral reefs and marine life.
Cairo: Egypt's capital city is a vibrant hub of culture and history. The Egyptian Museum houses an extensive collection of artifacts, including treasures from Tutankhamun's tomb. Islamic Cairo features medieval architecture, while the bustling Khan El Khalili market offers traditional crafts and souvenirs.
White Desert: This otherworldly desert landscape is characterized by chalk-white rock formations that resemble mushrooms and other natural sculptures. The area's surreal beauty has earned it the nickname "White Desert."
St. Catherine's Monastery: Located at the base of Mount Sinai, this ancient monastery is one of the world's oldest working Christian monasteries. It houses religious artifacts and is a significant pilgrimage site.
Each destination showcases a unique aspect of Egypt's history, culture, and natural beauty, making the country a captivating destination for travelers seeking both adventure and historical exploration.
Source
Egypt is a country that has both emigration and immigration flows, as well as being a transit country for migrants and refugees. Egypt has signed several international and regional conventions that protect the rights of migrants and refugees, such as the 1990 International Convention on the Protection of the Rights of All Migrant Workers and Members of their Families and the 1951 Convention Relating to the Status of Refugees
Also See
https://en.wikipedia.org/wiki/Visa_policy_of_Egypt
https://en.wikipedia.org/wiki/Visa_requirements_for_Egyptian_citizens
https://en.wikipedia.org/wiki/Egypt
https://en.wikipedia.org/wiki/List_of_diplomatic_missions_of_Egypt
https://en.wikipedia.org/wiki/List_of_airports_in_Egypt
https://en.wikipedia.org/wiki/Ancient_Egypt
https://en.wikipedia.org/wiki/Tourism_in_Egypt
https://en.wikipedia.org/wiki/Tourism
https://en.wikipedia.org/wiki/Passport
Ask a question
If you still have a question about this topic after reading the article, let us know and we'll update the article. Include your email if you want us to reply to you.
Send fan mail
We love to hear from you! If our article helped you in anyway, let us know and we'll share it with the team on our Friday meetings.
Cite this article
MLA Style
Santos, Byron. "Is Egypt Visa Free for Ugandans? Travel to Egypt stress free and plant 1 tree!." Visas For Future, https://www.visasforfuture.com/is-egypt-visa-free-for-ugandans/. Accessed on 9 August 2023.
Chicago Style
Santos, Byron. "Is Egypt Visa Free for Ugandans? Travel to Egypt stress free and plant 1 tree!." Visas For Future. August 9, 2023. https://www.visasforfuture.com/is-egypt-visa-free-for-ugandans/.
Related posts