Here is the list of Burundi Embassies and Consulates by country. Find the nearest one to you.
Embassy of Burundi in Belgium
Website: https://ambaburundi.be/
Address: Square Marie-Louise 46, 1000 Brussels, Belgium
Telephone: (+32) 2.230.45.35, (+32) 2.230.45.48
Fax: (+32) 2.230.78.83
Email: ambassade.burundi@gmail.com
Embassy of Burundi in Brazil
Website:
Address: SHIS QI 21 Conjunto 1 casa 10 – Lago Sul, CEP: 71.655-210, Brasilia, Brazil
Telephone: +55-61-3248-1814
Fax: +55-61-3248-1569
Email: ambaburundibrasilia@gmail.com
Embassy of Burundi in Canada
Website:
Address: 350Â Rue Albert bureau 410 Ottawa, ON K1R 1A4, Canada
Telephone: (613) 234-9000
Fax: (613) 234-4030
Email: ambabottawa@yahoo.ca
Embassy of Burundi in China
Website:
Address: 25, Guang Hua Lu 100600, Jian Guo Men Wai, Beijing, China
Telephone: +86-10-6532-1801, +86-10-6532-2328
Fax: +86-10-6532-2381
Email: ambbubei@yahoo.fr, ambassade@burundichina.com
Embassy of Burundi in Congo (Democratic Republic)
Website:
Address: Avenue Lubefu no 22 en face du boulevard du 30 juin, Kinshasa, Congo (Democratic Republic)
Telephone: +243 97 279 5978, +243 84 152 0226
Fax:
Email: 
Honorary Consulate of Burundi in Ethiopia
Address:  Bredgade 36, DK-1260 Copenhagen K Denmark
Telephone: (0045) 3311 1254
Fax: (0045) 3311 6165
Email: konsul@burundi-konsulat.dk
Honorary Consulate of Burundi in Nicosia
Website:
Address: 4 – 6 Romanou St., Off. 112 Iviskos Building, 1070 Nicosia, Cyprus
Telephone: +357 22 375 268, +357 22 312 363, +357 99 663 504 (Mob.)
Fax: +357 22 374 550
Email: tassos.anastasiades@globalsoftmail.com
Embassy of Burundi in Egypt
Website:
Address: 27, rue El Ryadh-Mohandessine, Cairo, Egypt
Telephone: 0020 2 33 024 301
Fax: 0020 2 33 441 997
Email: ambabucaire@yahoo.fr
Embassy of Burundi in Ethiopia
Website:
Address: Kirkos Kifle, Sub City/wereda, Ketema, Kebele 03, House n°047, Addis Ababa, Ethiopia
Telephone: +251 11 465 1300, +251 11 465 5547, +251 91 120 8857
Fax:
Email: embassyburundi@yahoo.com, burundi.addis@gmail.com, burundi.addis2@gmail.com
Embassy of Burundi in France
Embassy of Burundi in Germany
Address: Berliner Strasse 36, 10715 Berlin, Germany
Telephone: +49 30 234 5670
Fax: +49 30 2345 6720
Email: info@burundi-embassy-berlin.com, ambabuberlin2019@yahoo.com
Embassy of Burundi in India
Website:
Address: B­4/1, Vasant Vihar, New Delhi 110057, India
Telephone: 011 ­46 151 947
Fax: 011 ­49 503 170
Email: ambabudelhi@yahoo.fr
Embassy of Burundi in Italy
Website:
Address: Via Enrico Accinni, 63 Scala B, Interno 10 0013 Rome, Italy
Telephone: +39 06 36 381511, +39 06 36381786
Fax: +39 06 3638 1171
Email: ambabu.roma@yahoo.fr
Embassy of Burundi in Kenya
Website:
Address: International Life House, First Floor, Mama Ngina Street, PO Box 61165 – 00200, Nairobi, Kenya
Telephone: +254 (0) 20 331 0826, (+254) 723 545 284
Fax: +254 (0) 20 331 0827
Email: info@burundiembassy-kenya.org, embunai@yahoo.fr, ambabunairobi@gmail.com
Embassy of Burundi in Morocco
Website:
Address: 1, rue Es swab (Bir Kacem), 10000 Rabat, Morocco
Telephone: +212 5377 53495, +212 5377 53497
Fax:
Email: rabat.bdi@gmail.com
Embassy of Burundi in Netherlands
Website:
Address: Carnegielaa 4­14 2517 KH The Hague, Netherlands
Telephone: +31 70 392 7736
Fax:
Email: ambassade.burundi.nederland@gmail.com
Embassy of Burundi in Nigeria
Website:
Address: 59 TY Danjuma street, asokoro, Abuja, Nigeria
Telephone: +234 80 8528 6039
Fax:
Email: ambabuja1@yahoo.com
Honorary Consulate of Burundi in Romania
Website: https://www.burundi.ro/
Address: St. Gheorghe Marinescu, No. 36 – 38, Cluj-Napoca, CJ 400337 Romania
Telephone: (+40) 722 285 354
Fax:
Email: consul@burundi.ro
Embassy of Burundi in Russia
Website: https://burundiemb.ru/
Address: Kaluzhskaya Ploshchad', 1, app. 226-227, Moscow 119049, Russia
Telephone: (+7) (499) 230 2564
Fax: (+7) (499) 230 2009
Email: bdiamb@yahoo.fr
Embassy of Burundi in Rwanda
Website:
Address: Rue 726 Boulevard de l'Umuganda, B.P 714, Kigali, Rwanda
Telephone: +250 252 587 940 / 943 / 944
Fax: +250 252 587 942
Email: ambabukgl1@yahoo.fr
Embassy of Burundi in Saudi Arabia
Website:
Address: Asad Al Kenani Street no.29, Ali Mursalat District, PO Box 94355, Riyadh 11693, Saudi Arabia
Telephone: +966 11 269 4855, +966 59 818 1094
Fax: +966 11 269 4855
Email: Burundi.embassy riyadh@yahoo.com
Embassy of Burundi in Turkey
Website: http://www.embassyburunditurkey.org/
Address: Oran Mahallesi, Rafet Canıtez Caddesi, Arif Nihat Asya Sokak No: 2, Çankaya, Ankara, Turkey
Telephone: +90 312 442 61 42
Fax: +90 312 442 61 45
Email: ankaradiplobdi@outlook.com
Embassy of Burundi in Uganda
Address: Plot 10, 12A York Terrace, Kololo, PO Box 29214, Kampala, Uganda
Telephone: +256 414 235 850
Fax:
Email: ambabukpl@gmail.com
Embassy of Burundi in United Kingdom
Website: https://burundiembassy.co.uk/
Address: Uganda House, 2nd floor, 58-59 Trafalgar Square, London WC2N 5DX, United Kingdom
Telephone: +44 (0)20 7930 4958
Fax:
Email: info@burundiembassy.org.uk, burundi.london@gmail.com
Embassy of Burundi in the United States of America
Address: 2233 Wisconsin Ave NW #408 Washington, D.C. 20007, United States
Telephone: (202) 342-2574
Fax: (202) 342-2578
Email: burundiembusadc@gmail.com
Embassy of Burundi in Zambia
Website:
Address: 6 United Nations Avenue, Longacres­, Lusaka, Zambia
Telephone: +260 211 258 810, +260 211 258 811
Fax:
Email: ambabulskbi@gmail.com
Learn More
Table of Contents
Diplomatic Mission of Burundi 
The primary objectives of the mission include advocating for and safeguarding the interests of Burundi and its citizens within the United States, cultivating bilateral relations and collaboration between the two nations across various realms such as trade, investment, development, security, and regional stability, and delivering consular services to both Burundians and foreign individuals. Additionally, the mission collaborates with other Burundian diplomatic and consular establishments in the United States, including the Consulate General in New York.
The United States and Burundi maintain a close and harmonious relationship, founded upon shared values and mutual interests. The United States provides support for Burundi's progress in democratic governance, economic advancement, and regional security.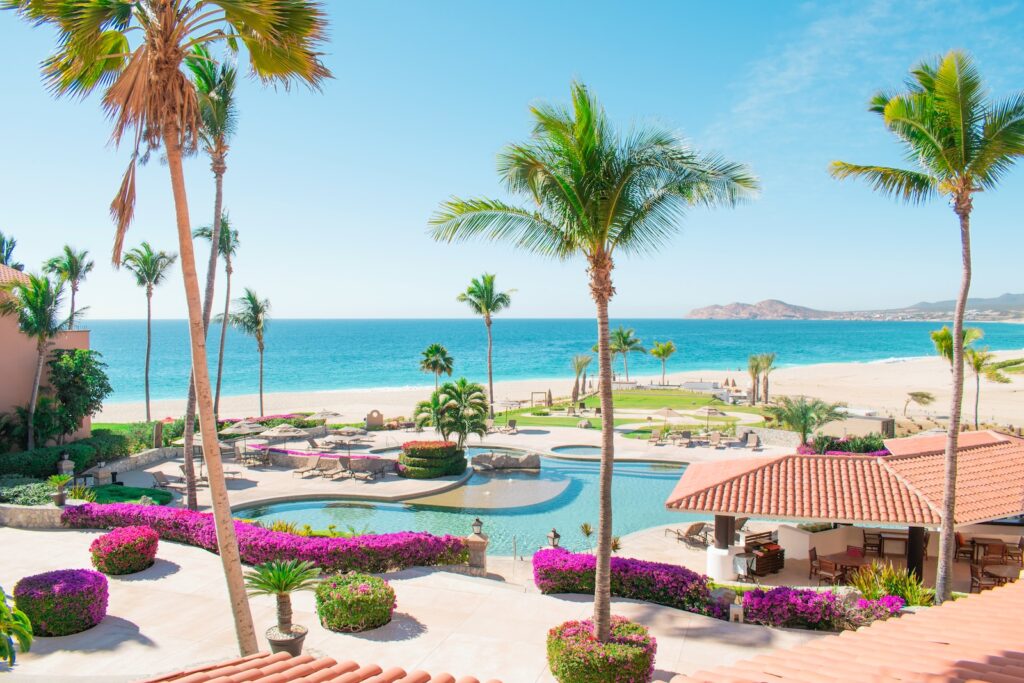 What is a Consulate?
A consulate operates as the official representation of a foreign nation within a different region, often established in a city distinct from the capital. Its primary aim is to provide essential services to local residents and citizens, encompassing tasks such as issuing visas and authenticating documents. Concurrently, it fosters cultural, economic, and social ties while ensuring the well-being of expatriates.
At the core of a consulate is a consul, an individual appointed by the sending country. Depending on their expertise and level of authority, consuls hold various designations such as consul-general, consul, vice-consul, or honorary consul. Overseeing multiple consulates falls under the jurisdiction of a consul-general, while an honorary consul, even without a formal diplomatic career, takes on consular responsibilities.
In contrast to an embassy, which serves as the primary diplomatic mission located in the host country's capital, a consulate concentrates on matters of local importance. An ambassador, the highest-ranking diplomatic representative accountable to the sending country's head of state, leads an embassy. This role involves supervising political affairs and collaborating with other diplomatic missions within the host country.
What is International Law?
The interactions unfolding among nations, international organizations, and a diverse range of entities on a global scale are governed by an extensive framework of rules and principles collectively known as international law. This framework encompasses a broad spectrum of global issues, ranging from human rights and trade to security, environmental matters, diplomacy, and humanitarian norms.
The foundational principles of international law draw from diverse sources, including treaties, established customs, overarching legal doctrines, court rulings, and scholarly works. Its practical application involves a range of methods, such as diplomatic persuasion, sanctions, legal proceedings, arbitration, and collaborative efforts.
Playing a crucial role in upholding global peace and cooperation, international law addresses global challenges and safeguards the well-being of individuals and groups within the global community. Its adaptability is maintained through continuous evolution in response to changing circumstances, consistently developing to confront emerging challenges and fulfill evolving needs.
What is a Diplomat?
A diplomat occupies a crucial role in representing a nation or international entity during interactions with other countries or global organizations. Their primary responsibility involves active engagement in diplomacy, requiring adept communication, negotiation, and collaboration among a diverse array of stakeholders on the global stage.
Tailored to their specific roles, hierarchical positions, and assigned duties, diplomats undertake a variety of distinct tasks, including:
Safeguarding the interests of their country or organization, as well as the rights of its constituents, during engagements in foreign territories.
Advocating for their nation's or organization's policies, values, and goals within the host country or region.
Establishing and nurturing positive relationships with authorities and representatives of the host nation or entity.
Monitoring and assessing political, economic, social, and cultural developments in the host region.
Facilitating and promoting cooperation and interaction in areas such as trade, education, culture, and science.
Providing consular assistance to citizens or members traveling to or residing in the host area.
Diplomats execute these responsibilities through diverse diplomatic missions, including embassies, consulates, and missions to international organizations.
What is the Ministry of the Foreign Affairs?
The Ministry of Foreign Affairs operates as a crucial government body tasked with overseeing a country's engagements with foreign nations and diplomatic pursuits. Its primary functions usually encompass:
Developing and executing the nation's foreign policies and strategies, aligning them with the country's interests and goals.
Representing the nation's positions and perspectives on global issues to other countries and international entities.
Cultivating and fostering diplomatic relationships and collaborations with other nations and international entities in various domains, including politics, economics, culture, and humanitarian matters.
Safeguarding and promoting the nation's interests and the well-being of its citizens abroad, while providing consular services and support.
Monitoring and coordinating the activities and performance of the country's diplomatic missions and personnel stationed in other countries and international organizations.
Managing and allocating resources and budgets for the foreign affairs department and its affiliated units.
The Ministry of Foreign Affairs holds a central role in guiding a nation's engagement on the global stage, advancing its interests, and encouraging international cooperation.
What is a Foreign Policy?
Typically, the responsibility of overseeing the operations of the Foreign Ministry is entrusted to either a minister or a secretary of state, both of whom hold significant governmental positions and provide direct guidance to the head of state or government.
 This individual is supported by deputy ministers or undersecretaries, in addition to various specialized roles including directors-general, directors, counselors, and attachés. Furthermore, the ministry might establish dedicated divisions or units focused on specific regions, subjects, or responsibilities, such as those addressing matters concerning the Asia-Pacific region or human rights.
While the specific titles may vary from one nation to another, such as the Department of State, Foreign Office, or External Affairs, their fundamental objective remains consistent – overseeing a country's international relationships and engagements.
What is International Relations?
The realm of international relations involves the study and practical exploration of interactions that occur on a global scale among nations, international entities, individuals, and groups. This field encompasses a wide range of dimensions, including diplomacy, security, trade, development, human rights, and environmental concerns. International relations play a pivotal role in addressing and resolving urgent global challenges such as terrorism, climate change, poverty, migration, and nuclear proliferation. Additionally, it promotes the identification and advancement of shared international interests and values, fostering discussions and collaborative endeavors among a diverse array of stakeholders.
International relations serves as both an academic discipline and a professional pursuit. It is extensively taught and researched in universities worldwide, and it is also put into practice by diplomats, policymakers, journalists, analysts, activists, and other professionals engaged in various sectors and organizations related to global affairs.
What is a Permanent Representative?
A permanent representative plays a pivotal role as a diplomat entrusted with the responsibility of representing a nation or international entity within significant global organizations, such as the United Nations, European Union, or African Union. This multifaceted position involves active participation in a diverse range of meetings and events organized by the institution, during which they articulate the viewpoints of their country or entity on a wide spectrum of topics. Furthermore, they cultivate collaborative relationships with fellow permanent representatives and officials affiliated with the international body.
Operating within a clearly defined framework of protocols and professional standards, a permanent representative bears the responsibility of upholding not only the principles of the host country's sovereignty and regulations but also the fundamental principles of the international organization. Their obligations encompass not only safeguarding their country's or organization's reputation but also conducting themselves with unwavering integrity, honesty, and ethical behavior. Moreover, they are anticipated to exhibit a high degree of professionalism, expertise, discretion, and a courteous demeanor throughout their diplomatic interactions.
What is the High Commissioner?
A high commissioner assumes a distinctive diplomatic role, serving as the representative of a nation or international entity within another country or global organization that shares membership with both, such as the Commonwealth of Nations, African Union, or European Union. Their array of responsibilities encompasses leading diplomatic initiatives, fostering collaborative efforts, ensuring the safeguarding of the interests and rights of the state or entity they represent, and providing consular assistance to its citizens or affiliates residing abroad. 
Usually appointed by the leader of the nation, government, or possibly the foreign minister of their respective state or entity, a high commissioner can hold various titles such as high commissioner-general, high commissioner, or deputy high commissioner, reflecting their level of authority and expertise. To ensure the effective execution of diplomatic tasks, they may also receive support from deputy high commissioners or advisory personnel.
What is an Ambassador?
An ambassador occupies a significant diplomatic position, serving as the representative of a nation or international entity in engagements with another country or international organization. Their wide range of responsibilities encompasses diplomatic initiatives, fostering collaborative efforts, safeguarding the interests and rights of the state or entity they represent, and offering consular assistance to its citizens or members residing abroad.
Based at an embassy, which functions as the central hub of diplomatic activities for a state or entity in another nation or organization, often located in the host country's capital, an ambassador's tasks may involve various departments focused on areas like politics, economics, society, culture, and more.
While fulfilling their role, an ambassador abides by established protocols and conventions that govern the diplomatic arena. They are obligated to respect the sovereignty and legal regulations of the host country or entity, while also adhering to the principles and norms of international law. Furthermore, upholding the reputation and image of the state or entity they represent and conducting themselves with integrity and transparency hold paramount importance. This requires the display of professionalism, expertise, diplomatic finesse, and courteous behavior in their interactions and engagements.
What is a Consul?
A consul plays a diplomatic role, serving as the representative of a nation in a foreign country, often situated in a city separate from the host nation's capital. Their primary objective revolves around facilitating and providing consular services to individuals from both countries. These services encompass a variety of tasks, including issuing visas, providing passport services, issuing certificates, and furnishing travel documents.
In addition to their administrative duties, consuls actively cultivate cultural, economic, and social ties between the two nations. At the same time, they diligently work to safeguard the rights and interests of their fellow citizens who reside abroad.
Consuls are typically appointed by their state's foreign minister and carry titles that indicate their level of seniority and authority. These titles range from consul-general, consul, vice-consul, to honorary consul. The role of a consul-general, which holds the highest rank, might involve overseeing multiple consulates within a specific region or state. Conversely, an honorary consul, even without a formal diplomatic career, assumes consular responsibilities on behalf of the sending state.
What is the United Nations?
Established in 1945 after the conclusion of World War II, the United Nations (UN) has evolved into a global institution with a primary mission: the maintenance of global peace, the fostering of cooperation among nations, the protection of human rights, and the tackling of global challenges.
The UN consists of six fundamental bodies: the General Assembly, Security Council, Economic and Social Council, Trusteeship Council, International Court of Justice, and Secretariat. Each of these components has specific roles aimed at achieving the UN's objectives.
Furthermore, the UN accommodates specialized agencies, funds, programs, and commissions dedicated to various issues such as health, education, development, environment, refugees, women, and children. Prominent examples include the World Health Organization, United Nations Educational, Scientific and Cultural Organization, United Nations Development Programme, United Nations Environment Programme, United Nations High Commissioner for Refugees, United Nations Children's Fund, and United Nations Commission on the Status of Women.
What is the European Union?
The European Union (EU) embodies a collaborative alliance composed of 27 European nations, united by a shared commitment to preserving peace, democracy, and safeguarding human rights both within their borders and on a global scale.
The EU realizes its objectives through seven fundamental institutions:
European Council: Defining the overarching political direction and priorities of the EU.
Council of the EU: Coordinating policies and adopting laws within the EU.
European Parliament: Representing the citizens of EU member states and participating in the legislative process.
European Commission: Serving as the executive branch of the EU, proposing and executing policies.
Court of Justice: Ensuring the consistent interpretation and application of EU law.
European Central Bank: Overseeing the euro currency and monetary policy.
European Court of Auditors: Monitoring the financial management and accountability of the EU.
Each institution contributes to the advancement of the EU's goals.
Furthermore, the EU spearheads various initiatives, including:
Single Market: Streamlining trade and the movement of goods, services, people, and capital among member states.
Monetary Union: Introducing the euro currency to foster economic integration.
Schengen Area: Enabling border-free travel among participating countries.
Foreign Policy: Coordinating the EU's diplomatic endeavors on the global stage.
Agricultural Policy: Ensuring sustainable agricultural practices and food security.
Regional Support: Providing financial assistance to boost economic development in less affluent regions.
These endeavors underscore the EU's dedication to promoting collaboration and unity among its member nations.
With 27 current member states and the potential addition of six more, the EU's primary headquarters are situated in Brussels, Belgium. The EU takes pride in its celebration of linguistic diversity, acknowledging 24 official languages, including English, French, German, Spanish, and others, as a testament to its commitment to inclusivity and cultural richness.
What is ASEAN?
ASEAN, formally recognized as the Association of Southeast Asian Nations, is composed of ten member states and additionally accommodates two observer states: Brunei, Cambodia, Indonesia, Laos, Malaysia, Myanmar, the Philippines, Singapore, Thailand, Vietnam, Papua New Guinea, and Timor-Leste. The central headquarters of ASEAN is situated in Jakarta, Indonesia.
Communication and interactions within ASEAN transpire in both English and the native languages of its member nations, serving as a reflection of the organization's commitment to inclusivity and efficient communication.
Furthermore, ASEAN actively engages in dialogues and collaborations with external nations and entities, cultivating partnerships with countries such as China, Japan, Korea, India, Australia, and New Zealand, as well as establishing connections with organizations like the European Union and the United Nations. Moreover, ASEAN participates in meetings and collaborative efforts with other regional collectives such as APEC, the East Asia Summit, and the Asia-Europe Meeting. This proactive involvement underscores ASEAN's steadfast dedication to fostering cooperation, fortifying relationships, and addressing both regional and global challenges through effective diplomatic channels.
What is NATO?
Originally established in 1949 as the North Atlantic Treaty Organization, NATO was initially composed of 12 nations, notably including the United States, the United Kingdom, and France. Its primary mission revolved around ensuring the security of its member states within the Atlantic region.
In modern times, NATO has expanded to include 30 member nations and has cultivated partnerships with an additional 40 countries. The central headquarters of the organization are situated in Brussels, Belgium, and its designated official languages are English and French.
NATO's core responsibilities center on collective defense, crisis management, and collaborative security across a diverse spectrum of sectors, spanning from military and political to economic and scientific domains.
Key components encompass Article 5, which stipulates that an attack on one member is considered an attack on all; the rapid-response NATO Force; interactions with Russia through the NATO-Russia Council; and partnerships forged through initiatives like the Partnership for Peace program.
What is a Vienna Convention on Diplomatic Relations?
Introduced in 1961, the Vienna Convention on Diplomatic Relations outlines the regulations that dictate the behavior of nations and their representatives. It provides a structured framework for the treatment of diplomats, delineating their roles and ensuring the protection of their communications. As of the year 2020, virtually every country, totaling 192, is bound by this convention, underscoring its profound importance in the context of modern global interactions. 
Moreover, it serves as a fundamental cornerstone for other diplomatic agreements, including those pertaining to consular matters and specialized missions.
The United Nations assumes the responsibility of overseeing the implementation of the Vienna Convention on Diplomatic Relations. The organization aids countries in understanding and adhering to the provisions outlined in the treaty. Furthermore, the UN facilitates discussions aimed at considering and potentially revising the treaty, as demonstrated by the 2015 Conference of the Parties dedicated to this particular agreement.
What is a Sovereign State?
The fundamental characteristics that shape the essence of a sovereign state's identity include:
Stable Population: People residing within defined borders recognize themselves as citizens or nationals of the state.
Defined Territory: The state possesses distinct territorial boundaries that are universally acknowledged, setting it apart from other entities.
Efficient Governance: A functional governance system and relevant institutions exert political control over both the territory and the population.
Diplomatic Engagements: The ability to interact with other nations enables communication, negotiations, cooperation, or discourse on a wide range of subjects.
Together, these components form the unique sovereignty of a state.
What is Diplomacy?
Diplomacy encompasses the art of adept communication, skilled negotiation, and collaborative endeavors across a diverse array of global actors. These actors comprise states, international organizations, non-state entities, and individuals. The primary aims of diplomacy revolve around advancing the interests of all parties involved while fostering worldwide peace and stability.
Diplomats play a pivotal role as representatives, effectively conveying their home country's viewpoints through diplomatic missions such as embassies and consulates. Their responsibilities span a wide spectrum, including safeguarding national interests, cultivating diplomatic relationships, providing insightful assessments, promoting cooperation, aiding citizens abroad, participating in negotiations, and more.
The practice of diplomacy operates within established protocols and standards. This entails adhering to the legal frameworks of the host country, abiding by international norms, and embodying qualities such as integrity, professionalism, and courtesy as they stand as representatives of their nations.
Also See
https://en.wikipedia.org/wiki/List_of_diplomatic_missions_of_Burundi
https://en.wikipedia.org/wiki/Consulate
https://en.wikipedia.org/wiki/International_law
https://en.wikipedia.org/wiki/Diplomat
https://en.wikipedia.org/wiki/Foreign_Policy
https://en.wikipedia.org/wiki/International_relations
https://en.wikipedia.org/wiki/Permanent_representative
https://en.wikipedia.org/wiki/High_commissioner
https://en.wikipedia.org/wiki/Consul_(representative)
https://en.wikipedia.org/wiki/Diplomacy